In this week's parsha the narrative of the Exodus from Egypt reaches one of its most climactic moments. Pharaoh finally succumbs to the pressures of the plagues and to the demands of Moshe and of the God of Israel. The last three plagues that are discussed in detail in this week's parsha are those of the locusts, darkness and the slaying of the firstborn. These plagues represent not only physical damages inflicted on the Egyptians but also, just as importantly, different psychological pressures that were exerted on Pharaoh and the Egyptians. The plague of locusts destroyed the Egyptian economy, or whatever was left of it after the previous seven plagues. Economic disaster always…
PARSHAH PICKS: The Moon and Us (Bo)
Shevat 2, 5774 · January 3, 2014
General Overview:
In this week's reading, Bo, the last three plagues—Locust, Darkness, and Death of the Firstborn—are inflicted upon the Egyptians. Moses commands the Israelites concerning the Paschal offering and the laws of the Seder. After the final plague, Pharaoh unconditionally releases the Israelites from his land.
| | |
| --- | --- |
| By Rochel Holzkenner | |

PARSHAH

Exodus 10:1–13:16

G-d commands the first mitzvah: the calendar. The final three plagues are visited about the Egyptians: locusts, darkness and death of the firstborn. Pharaoh finally cracks and sends the Jewish people running. The holiday of Passover and the Passover offering are introduced.

COLUMNISTS

To an ancient Greek or a Hindu, passive stillness is masculine, activity and motion are feminine. To a Taoist, action is masculine and passiveness is feminine. In other words, if it is a virtue it is masculine. The Jew turns the pyramid on its head

By Tzvi Freeman

It was an eerie feeling as the orbit of the planets suddenly swung into reverse. The moon was no longer receiving and reflecting light; as though sucked inwards, radiance flowed from the moon to the sun…

By Tzvi Freeman

Religion, they arugue, stifles the imagination, stunts our creative style, forever shouts instructions and lays down the law. Why would someone want to submit to the rigors of religion when he can be a free spirit?

By Yossy Goldman

VIDEO

Study some of the highlights of the weekly Torah portion with insights from various commentaries.

By Elimelech Silberberg

 Watch

 (49:58)

Letters and Numbers of Torah – Bo

Three times in the Torah the word "ha-shvi-i" (the seventh) is missing a letter yud. (The first time is in this week's portion in Exodus 12:15.) When spelled this way, the word may also be read as "shavua" (oath) or "soveia" (satiated.) What is the connection between seven, swearing, and satiation, and how do they describe the process of the soul's descent into a body?

Aaron L. Raskin

 Watch

 (25:00)

How to Study Torah – Bo

The first mitzvah given to the Jewish people before they even left Egypt was to sanctify the new moon and keep a calendar. A careful study of the verse (Exodus 12:2) "This month shall be for you the beginning of months."

By Mendel Kaplan

 Watch

 (1:20:50)

AUDIO
QUESTION OF THE WEEK: Help! I Broke Shabbat!
| | |
| --- | --- |
| Help! I Broke Shabbat! | Shevat 1, 5774 · January 2, 2014 |
| | |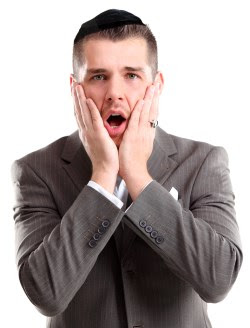 Question:
I am still in shock over something I did last week as Shabbat was coming in. I was running late, and lit my candles a few minutes later than usual. So it was already Shabbat for me, right? I then noticed that the stove was on a setting too high for the soup. I stopped for a split second—and quickly reduced the flame. Just minutes later, I realized what a mistake I had made—you can't do anything with fire on Shabbat unless there's a real danger! My spirit was crushed and, needless to say, I had the worst Shabbat of my life.
Response:
Wanting to make up for a mistake is a good thing. Getting depressed about it is not. After all, mistakes, like everything else in the world, present crossroads in life—and you can take them up or down.
Let me explain: Serious regret is the first component of teshuvah, repentance. But there's a dark force inside each of us that tries to use this to his advantage. It will shrewdly convince you to spend the entire Shabbat in misery. Stay at home instead of going to shul. Pray without your usual passion. Get angry at the kids. I think we've all been fooled by these tactics at one time or another.
The Torah's approach to regret—teshuvah—is to immediately channel those strong feelings into something positive. That way, proper teshuvah not only erases what happened, but actually uses the accident as a springboard to propel you even higher.
Let's discuss your particular situation. You already regret what happened, and you've pledged to never do it again. Now, think of what you can do to grow from this experience:
Be careful about lighting before the latest "candle-lighting time." This might require some advanced planning—getting the Shabbat preparations done earlier in the day.
Review the laws of cooking on Shabbat.
(Giving some extra charity is always a good thing to do after a messup of this sort. Giving charity is like bringing a sacrifice: you give away something precious to you, taking with it those things you don't want to be part of.)
See what you've done: You have now taken an incident where Shabbat was weakened, and created a reality where it is actually strengthened. And why did all this happen? Because of an incident that was originally a failure. But now, that incident becomes a positive force in your life. It's because it happened that your commitment to Shabbat is actually stronger. And most likely, your Shabbat will be all the more beautiful.
Yours truly,
Rabbi Yisroel Cotlar
Print
   |   
Post A Comment
   |   
Read Online
   |   
By Yisroel Cotlar    More articles…  |   

Rabbi Yisroel Cotlar is a Chabad rabbi in Cary, North Carolina. He is also a member of the Chabad.org 
Ask the Rabbi
 team.
All names of persons and locations or other identifying features referenced in these questions have been omitted or changed to preserve the anonymity of the questioners.
CHASSIDIC DIMENSION: Transforming Darkness into Light (Bo)
| | |
| --- | --- |
| Bo | Shevat 1, 5774 · January 2, 2014 |
| | |
Transforming Darkness into Light
In the Torah portion of Bo we find the plague of Darkness described as follows:1"Moshe stretched out his hand … and darkness and blackness extended over all of Egypt. People could not see each other, and no one left his place for three days. The Jewish people, however, had light in all the places where they were."
According to the Midrash,2 this plague consisted of two separate miracles: a) a miraculous form of darkness that plagued the Egyptians, b) a miraculous illumination that existed only where Jews were found, and which enabled them to see where the Egyptians hid their treasures. G-d was thereby able to fulfill His promise to Avraham that the Jews would leave Egypt "with great wealth."3
According to Rashi ,4 however, there was only one miracle: the darkness that G-d brought upon the Egyptians. And while it was true that the purpose of this miracle was to give the Jewish people the opportunity to search for Egyptian wealth, there was no additional miracle allowing the Jews to see what was in the Egyptian dwellings.5
Why does Rashi differ from the Midrash as to whether the "light in all the places where they were" was one of the miracles of the plague?
The "great wealth" that the Jews took with them from Egypt also alludes to the sparks of holiness found within that country. By taking out the silver vessels, etc., the Jewish people also took out and elevated the sparks of holiness from the evil of Egypt and returned them to the domain of holiness.6
"Elevating the sparks of holiness" is vitally important in the spiritual service of all Jews. Thus, in addition to the obligation of Torah study and prayer (spiritual matters that relate more directly to the person himself), a Jew must also perform the mitzvos, which usually involve physical matter.
When a person uses his mind and heart in study and prayer, he elevates his own spirituality. But when he performs the physical mitzvos and also sees to it that even his everyday permissible activities are done for the sake of Heaven, he draws spirituality into the physical universe and elevates the sparks of holiness found within physicality to the realm of sacredness.7
Accordingly, we may well say that according to Rashi these are the two aspects of the verse: a) The actual plague of Darkness provided the Jewish people with the ability to enter the Egyptian homes and behold their wealth; b) "The Jewish people, however, had light in all their places of dwelling." This corresponds to the two previously mentioned kinds of spiritual service.
The spiritual service of Torah study and prayer illumines and sanctifies the soul of the Jew; his personal "dwelling place" is filled with divine light. The service of purifying and elevating the world by extracting sparks of holiness from the physical and returning them to the spiritual is akin to entering the Egyptian homes and returning their objects to holiness.
As things exist in their simple context — the basis of Rashi' s commentary on Torah — these are two markedly different and possibly opposite kinds of service.
According to the Midrash , however — wherein "most of the secrets of Torah are concealed"8 — this "light in all the places where they were" is part and parcel of the miracles of the plague of Darkness.
For with regard to the divine inner intent, these two manners of service — elevating oneself and elevating the sparks of holiness within the world — are not two different kinds of service, but are bound one to the other.
This is because the ultimate purpose of Torah study and prayer is to assist a person in his sanctification of the world. For as explained in Tanya ,9 in the final analysis the soul did not descend into this world to perfect itself, for no amount of perfection can attain for the divine soul the level of holiness that it enjoyed prior to its descent. Rather, it descended below to perfect its body, the body's vitalizing soul, and its portion in the world, by purifying and elevating them to holiness.
Based on Likkutei Sichos , Vol. XXXI, pp. 46-51.
In the Torah portion of Bo we read that the Jews left Egypt in great haste.10 The Torah thus commands us:11 "You shall eat matzah for seven days. This shall be lechem ohni [impoverished bread], since you left Egypt in a rush. You will then remember the day you left Egypt all the days of your life."
Our Sages conclude that the commandment to eat matzah is fulfilled only when thematzah is "impoverished bread," i.e., made only of flour and water; one does not fulfill the obligation by eating matzah ashirah (rich matzah) made with wine, oil, honey, etc.
What is the difference between lechem ohni and matzah ashirah in terms of man's spiritual service; why are we not allowed to fulfill the obligation of remembering the Exodus with matzah ashirah ?
Made exclusively from flour and water, lechem ohni is a matzah that has no taste added to it by the liquid. This is not the case with matzah ashirah , as the wine, oil, etc., add flavor.
In a spiritual context this means that12 lechem ohni is symbolic of the divine service that results from kabbalas ol, acceptance of the Divine Yoke. It involves performing G-d's commandments though the individual lacks understanding as to their significance. As a result, the person who serves with kabbalas ol does not delight in his service — it lacks "taste" and pleasure.
Matzah ashirah, on the other hand, denotes spiritual service based on a person's understanding and logic. As such, this service is replete with "taste" and delight.
When a Jew serves only out of kabbalas ol and his performance lacks the "taste" of intellect and emotion, then there is room within his intellect and emotion for evil — he merely forces himself not to follow his evil impulses and does what G-d wills.
But when a person's divine service is such that it involves his intellectual and emotional attributes, then these attributes themselves negate any possibility of acting contrary to G-d's will — the person has absolutely no desire to act in an evil manner.
These two kinds of service find expression in the two general types of redemption, the redemption from Egyptian exile and the imminent redemption from our present exile.
The Torah informs us13 that the exodus from Egypt took place in great haste — "the Nation fled." They did so because "the evil in the [animal] souls of Israel was still at full strength"14 and it was necessary for them to flee the evil and impurity of Egypt. This is symbolized by "impoverished bread" — a state of spiritual impoverishment in which one can serve G-d only in a manner of kabbalas ol.
However, during the future Redemption, "You will not go out it haste,"15 as G-d assures us that at that time "I shall remove the spirit of impurity from the earth."16 This condition, in which evil is totally negated and so there is not even a remote possibility of acting wickedly, is the level of matzah ashirah.
There is, however, a positive element as well to the prohibition of fulfilling the obligation with matzah ashirah :
Although matzah ashirah is symbolic of a total cessation of evil, only the service oflechem ohni requires labor and struggle to overpower evil.
Or put another way: Matzah ashirah emphasizes how man is united with G-d by dint of purifying and refining himself to the extent that his very being becomes the antithesis of evil. Lechem ohni, however, is indicative of a person's nullification of self to G-dliness; although there is latitude within his intellect and emotion for evil, by fulfilling G-d's will he forces himself to do that which is entirely against his own nature.
This is why, even at the time of the future Redemption, the Exodus from Egypt will still be mentioned:17 G-d's ultimate intent is that even when a person reaches the level ofmatzah ashirah, where there is no room for evil, he should always retain the self-nullification that can only be achieved as a result of labor and struggle.
Based on Likkutei Sichos , Vol. XVI, pp. 122-126.
FOOTNOTES
1.
.Shmos 10:22-23.
2.
.Shmos Rabbah 14:3; Tanchuma, Bo 3.
3.
.Bereishis 15:14.
4.
Commentary on Shmos, ibid.
5.
See Likkutei Sichos, Vol. XXXI, pp. 46-47.
6.
See Torah Or 60c. See also Likkutei Sichos, Vol. III, p. 823ff.; XXI, p. 15ff.
7.
See at length in Tanya ch. 37.
8.
.Hilchos Talmud Torah leAdmur HaZakein 2:2; Tanya, Iggeres HaKodesh, p. 137a.
9.
Ch. 37.
10.
Shmos 11:37.
11.
Devarim 16:3.
12.
See Torah Or, Vayakhel, p. 89c, 90b; Or HaTorah , Shmos, p. 2,163ff., 2,171ff. See also Likkutei Torah , Vayikra 6c ff.
13.
Shmos 14:5.
14.
Tanya, ch. 31.
15.
Yeshayahu 52:12.
16.
Zechariah 13:2.
17.
Mishnah, Berachos conclusion of ch. 1. See also Michah 7:15 and Yeshayahu11:16.
Based on the teachings of the Lubavitcher Rebbe, Rabbi Menachem M. Schneerson    More articles…  |   

ONCE UPON A CHASID: Mark My Words (Bo)
Shevat 1, 5774 · January 2, 2014
Mark My Words
FOOTNOTES
1.
Exodus 12:41.
2.
Throughout the long and bitter Egyptian exile the Jewish people retained their cultural identity, keeping their Jewish names and zealously preserving their language and dress. But spiritually, the depravity of Egypt had contaminated their souls and in practice, they worshipped Egypt's idols.
GARDEN OF TORAH: Confronting Pharaoh (Bo)
Shevat 1, 5774 · January 2, 2014
Confronting Pharaoh
Bo; Exodus 10:1-13:16
FOOTNOTES
1.
Ecclesiastes 3:11.
2.
Midrash Tanchuma, Pekudei, sec. 3.
3.
See Avos 5:16.
4.
Tanya, chs. 1 and 2.
5.
Keilim 2:1.
6.
See the previous essay entitled "Seeing and Believing."
7.
Exodus 11:2.
8.
Ibid. 11:36.
9.
Ibid. 10:2.
10.
Ibid. 5:2.
11.
Ezekiel 29:3.
12.
Exodus 12:30-32.
13.
Ibid. 10:1.
14.
Exodus 7:5.
15.
Therefore one of the Hebrew terms for marital relations is biah.
16.
Zohar, Vol. II, 34a.
17.
See Sotah 5a.
18.
Zohar, Vol. I, 210a.
19.
See Sifri, commenting on Deuteronomy 1:2.
20.
Michah 7:15, note the explanation in Likkutei Torah, Masei, p. 88c ff; Sefer HaMaamarim 5708, p. 159ff.
FOR FRIDAY NIGHT: Trapped? Not Trapped! (Bo)
Shevat 1, 5774 · January 2, 2014
Trapped? Not Trapped!
FOOTNOTES
1.
Mishneh Torah, Laws of Repentance, 6:3. See Midrash Shemot Rabbah 13:4.
2.
Talmud, Chagigah 15a.
3.
Maharsha on the Talmud, ibid.
4.
See Tanya 31b, 100b, and the Lubavitcher Rebbe's Likkutei Sichot, vol.6 p.57 ff.
By Tali Loewenthal    More articles…  |   


Dr. Tali Loewenthal is Lecturer in Jewish Spirituality at University College London, director of the Chabad Research Unit, and author of Communicating the Infinite: The Emergence of the Habad School.
ESSAY: Burning Night  Chabad.org
| | |
| --- | --- |
| Burning Night | Tevet 29, 5774 · January 1, 2014 |
| | |
They shall eat the flesh [of the Passover offering] on that night, roasted in fire, with matzot and bitter herbs. Do not eat of it half-done, or cooked or boiled in water; only roasted in fire
Exodus 12:8–9
We experience life as an endless chain of urges and strivings. We desire something, agonize over our lack of it, and expend our energies and resources in pursuit of it. And when our goal is actually attained, our pleasure and satisfaction are short-lived: already the next striving is forming in our hearts, already the fire of desire is consuming our lives.
We might, at times, envy the tranquility of those who are free of ambition, but it is the relentless seekers whom we admire and emulate. In our own experience, we look upon our periods of agitated quest as the high points of our lives. For we sense that while the tranquil person is at peace with himself, the striving person is relating to something greater than the self, something more than the here and now.
Three Offerings
In the twelfth chapter of Exodus, G‑d communicates to Moses the laws of thekorban pesach, the Passover offering.
On the whole, the Torah is a pragmatic document. The events it describes are almost always physical events, and the mitzvot it commands are for the most part physical actions. But the Kabbalists and the chassidic masters insist that the Torah's every word also relates to the spiritual dynamics of our lives. Each law of Torah—each organ and limb of its body—has its corresponding element in the soul of Torah.
The same is true of the laws of the Passover offering. In addition to their practical observance, they also instruct and address the inner life of our soul. But before we can discuss some of the spiritual applications of the korban pesach, we need to take a more detailed look at its practical laws.
When the Holy Temple stood in Jerusalem, every Jewish household, or group of smaller households, would bring a lamb or kid to the Temple on the fourteenth of Nissan, the day preceding the festival of Passover. The lamb would be slaughtered in the Temple courtyard, its blood would be sprinkled on the altar, and certain portions of it would be burned atop the altar. It would then be roasted on a spit over a fire. That night—the first night of Passover—its meat would be eaten with matzah and maror (bitter herbs), which together constitute the three staples of the Seder. (Today the meat of the Passover offering is represented at the Seder by the afikoman, a piece of matzah eaten at the end of the meal.)
Various types of korbanot were offered in the Holy Temple, but the Passover offering was unique in many ways, for it was governed by a set of laws that applied to no other offering. Some of these differences are specified in the fifth chapter of the Talmudic tractate of Zevachim, where the Talmud contrasts the Passover offering with two other korbanot—the firstborn offering (bechor) and the tithe offering (maaser):
The firstborn, tithe and Passover offerings are kodashim kallim. They can be slaughtered anywhere in the Temple courtyard, and their blood requires only one sprinkling, as long as it is directed toward the foundation of the altar. They differ, however, in how they are to be eaten. The firstborn offering is eaten by the priests, the tithe offering by anyone; both can be eaten throughout the city [of Jerusalem], in any form of food preparation, for two days and one night. The Passover offering can be eaten only at night, and only up to midnight, and only by those registered for it, and only roasted by fire. (Talmud, Zevachim 56b)
To briefly explain: The Torah commands the Jew to bring the firstborn of his cattle or sheep as an offering to G‑d. Also to be offered is a tithe of the animals born in the herd or flock (once a year, the year's yield was herded into a pen, and the animals let out one at a time; every tenth animal to emerge was marked and pronounced holy to G‑d, and brought as an offering). The firstborn, tithe and Passover offerings all belong to a class of korbanot called kodashim kallim, and they resemble each other in the procedures of their offering upon the altar; but the rules pertaining to the eating of the Passover offering differ from those relating to the first two.
The firstborn and the tithe offerings can be eaten for two days and a night (on the day it was offered, on the following night, and on the following day until sunset), while the Passover offering can be eaten only on the night following its offering, and only until midnight. Another difference is that the firstborn and the tithe offerings can be prepared in any way the eater desires—boiled, stewed, baked, roasted, etc.—while the Passover offering has to be roasted on a spit over the fire, and cannot be prepared in any other way (not even as a pot roast cooked in its own juices with no other liquid added).
All these details—the laws of the firstborn, tithe and Passover offerings, and the differences between them—have their counterparts in the inner life of the soul.
First, Last and Over
The teachings of Kabbalah describe our world as founded upon ten divine attributes (sefirot) from which derive the spiritual form and substance of reality. Thus, the number ten represents the seder hishtalshelut (literally, "order of evolution")—the spiritual order of things that G‑d instituted in His creation. "Firstborn" represents chochmah, the first and loftiest phase of the seder hishtalshelut; "tithe" refers to malchut, the last and lowest of the order. (Accordingly, the firstborn offering was eaten by the kohanim, who represent the higher, more spiritual callings of life, while the tithe offering was eaten by the farmer who brought it, representing the lowest, or most material, stratum of creation.) Together, the first and the tenth embrace the totality of the created reality.
Passover, as its name indicates, relates to that which transcends seder hishtalshelut, that which overleaps the standard processes of creation. The Passover offering is so named in attestation of the fact that G‑d leaped over the homes of the Jewish firstborn when He killed all Egyptian firstborn on the night of the Exodus, despite the fact that by all standard criteria the Jews were no more deserving of life than the Egyptians. Passover is G‑d's disregarding of the very rules by which He ordered His world, and our reciprocation of His deed by rising above the dictates of nature and normalcy in our devotion to Him.
This explains the difference in how the Passover offering is eaten, as opposed to the firstborn and tithe offerings.
As we noted in the opening lines of this essay, life can be viewed as a cycle of striving and realization, yearning and gratification. The common metaphors for these two states are fire and water. Fire connotes thirst and upward striving; water suggests settling down and satiation.
A normal life—life as defined by the "order of evolution" from chochmah to malchut—is nourished by both fire and water. Some meals are cooked steeped in the water of contentment; others have lesser degrees of liquid to temper the fire of life; occasionally, one even partakes of a roast—a spurt of utter striving, of desire unsatiated by a single drop of gratification.
The Passover offering, however, can be experienced only one way—roasted on the fire. When a soul reaches for G‑d—not for the glimmers of divinity to be found within creation and experienced by conventional spiritual endeavor, but for G‑d Himself, as He transcends existence and reality—it is utterly consumed by an unceasing desire. For man can never capture anything of the divine essence. He can only strive for it, his soul a pure fire, with nary a drop of water to slake his thirst, without even a pot to contain his fervor.
Nighttime Meal
The firstborn and tithe offerings were eaten for two days and a night. The Passover offering was eaten only at night.
In the course of our history we have experienced days of divine light, as well as nights of spiritual darkness. Generally speaking, there were two daytime eras—the periods in which the first, and then the second, Beit Hamikdash manifested the divine presence in our world. Between these two days was a brief night—the seventy-year Babylonian galut, when the Holy Temple lay in ruins and the people of Israel were exiled from the Holy Land.1 Following the sunset of the second day, we were plunged into the blackest of nights—into our current centuries-long galut, rife with suffering and persecution, confounded by doubt and spiritual dissonance, and marked by the near-total concealment of the face of G‑d.
A normal relationship with G‑d could be had only in the "two days and a night" that preceded our present galut. These were times in which G‑d showed Himself to man—even in Babylon we had prophets and other expressions of divine immanence. But when the sun set on the second day, the flesh of the firstborn and tithe offerings could no longer be eaten. No longer could the divine truth be experienced within the workings of nature or accessed by the conventional processes of spiritual endeavor. No longer could man experience gratification in his spiritual life, for a glimpse of the divine had become an elusive dream.
In this night of nights, man's striving for the divine is an unquenchable fire, an unrealizable yearning, an unconsummatable love. But for that very reason, it is deeper and truer than the fire-and-water concoctions of the past. In this night of nights, our yearning for G‑d is not focused upon first or tenth attributes, or filtered through orders of evolution. In this night of nights, our yearning for G‑d is not mitigated by plateaus of gratification. It passes over all systems and processes, to strive for the very essence of G‑d—an endless striving for the most endless of objectives.
FOOTNOTES
1.
The First Temple stood for 410 years, from the year 2928 from creation (833 BCE) to 3338 (423 BCE). The Second Temple stood for 420 years, from 3408 (353 BCE) to 3829 (69 CE).
Print
   |   
Post A Comment
   |   
Read Online
   |   
TORAH STUDIES: Parshat Bo
Tevet 29, 5774 · January 1, 2014
Bo
FOOTNOTES
1.
Shemot 11:4.
2.
Rashi, ad loc. Berachot, 4a.
3.
Shemot 12:22.
4.
Pirkei deRabbi Eliezer, ch. 29; Targum Yonathan, Shemot 12:13. Zohar, Part II, 35b.
5.
Rashi, Shemot 12:22.
6.
Shemot 9:31-32.
7.
Shemot 7:17. Cf. also 8:18; 9:14.
8.
Cf. Torah Or, Vaera, 57a.
9.
Yalkut Reuveni, Shemot 14:27; Zohar, Part II, 170b.
10.
Cf. Or Hatorah, Vayeichalek Aleihem etc., ch. 5. Bereishit, p. 75 ff.
11.
Malachi 1:2-3.
12.
Devarim 14:1.
13.
Mechilta, Shemot 14:31.
14.
Shemot 4:31.
15.
Pirkei deRabbi Eliezer, ch. 29. Mechilta, Shemot 12:6, cited by Rashi, Ibid.
16.
Ezekiel 16:6.
17.
Mechilta, Shemot 18:11; cited by Rashi, 18:9.
18.
Micah 7:15.
Adapted by Rabbi Jonathan Sacks; From the teachings of the Lubavitcher Rebbe    More articles…  |   

WEEKLY ALIYOT: Parshat Bo
Tevet 29, 5774 · January 1, 2014
Bo Aliya Summary
General Overview: In this weeek's reading, Bo, the last three plagues – Locust, Darkness, and Death of the Firstborn – are inflicted upon the Egyptians. Moses commands the Israelites concerning the Paschal Offering and the laws of the seder. After the final plague, Pharaoh unconditionally releases the Israelites from his land.
---
First Aliyah: Plague Eight: At G‑d's behest, Moses and Aaron went to Pharaoh and delivered a warning: "How long will you refuse to humble yourself before me? Let My people go so that they can worship me!" They informed Pharaoh that if he does not allow the Israelites to go, Egypt will be attacked by a plague of locust. After Moses and Aaron left, Pharaoh's servants begged him to allow the Israelites to leave. "Don't you yet know that Egypt is lost?" they argued. Pharaoh called back Moses and Aaron and offered to allow the Israelites to leave—provided that they leave behind their children as security. Moses and Aaron refused the offer, and Pharaoh stubbornly refused to allow the Israelites to go.
---
Second Aliyah: Moses stretched out his hands and swarms of locusts swept down on Egypt. They consumed absolutely every blade of grass and all the crops. Pharaoh beseeched Moses to pray to G‑d for the removal of the locusts, promising to then release the Israelites. Moses prayed, and no sooner than a wind carried the locusts back to the Red Sea and Pharaoh changed his mind yet again. Plague Nine: A frightful darkness descended upon Egypt. For days, the entire nation was incapacitated by the debilitating pitch darkness. "But for all the children of Israel there was light in their dwellings."
---
Third Aliyah: Pharaoh summoned Moses again, offering to release the Israelites if they leave behind their cattle. Moses refused the condition. Pharaoh sent Moses away, warning him to never appear in his presence again, "for on the day that you see my face, you shall die!" Moses agreed, but not before he delivered a final message that G‑d relayed to him at that moment. G‑d told Moses that he would visit one more plague upon Egypt, after which Pharaoh will actually drive the Israelites from his land. Parenthetically, at that time G‑d also instructed Moses to ask the Israelites to borrow from their Egyptian neighbors jewels, silver and gold. The Israelites complied, and the Egyptians readily lent out their valuables.
---
Fourth Aliyah: Moses delivered G‑d's warning to Pharaoh: "At midnight I will go out in the midst of Egypt. Every firstborn in the land of Egypt will die, from the firstborn of Pharaoh who sits on his throne to the firstborn of the slave woman…" G‑d then gave the Israelites their first mitzvah, that of determining the New Moon (Rosh Chodesh) each month and establishing a lunar calendar. G‑d also told Moses to instruct the Israelites to designate a lamb for the Paschal Offering. The Israelites were to sacrifice this lamb and consume it, together with matzah and bitter herbs, on the eve of the fifteenth of Nissan. The blood of the lamb was to be smeared on the lintels and doorposts of the Israelite residences, and all inside those homes would be spared when G‑d descended to smite the Egyptian firstborn. G‑d also instructed that for all future generations this day would signal the beginning of the seven-day holiday of Passover, during which no leaven can be eaten or possessed.
---
Fifth Aliyah: Moses gathered the Israelite elders and conveyed to them G‑d's instructions.
---
Sixth Aliyah: Plague Ten: At the stroke of midnight G‑d slew all the Egyptian firstborn. No Egyptian home was spared, and Egypt erupted in a great outcry. Pharaoh awoke and raced to Moses and begged him to take the Israelites and leave. The Egyptians pressured the Israelites to leave as soon as possible, and the Israelites complied. Equipped with all the valuables they had borrowed from the Egyptians, and provisions for the way – dough that was baked before having time to rise – the Israelites left Egypt at midday of the fifteenth of Nissan. This section concludes with some more rules that pertain to the Paschal Offering.
---
Seventh Aliyah: G‑d gave the Israelites several mitzvot: 1) All male Israelite firstborn were henceforth sanctified to G‑d. 2) Eat matzah on Passover. 3) Recount the story of the Exodus at the Passover seder. 4) Bring all male firstborn of kosher as sacrifices. 5) Redeem all male firstborn donkeys for a sheep—which is then brought as a sacrifice. 6) Don tefillin on the head and arm.
PARSHAH IN A NUTSHELL: Bo
Tevet 29, 5774 · January 1, 2014
Bo
Exodus 10:1-13:16
The last three of the Ten Plagues are visited on Egypt: a swarm of locusts devours all the crops and greenery; a thick, palpabledarkness envelops the land; and all the firstborn of Egypt are killed at the stroke ofmidnight of the 15th of the month of Nissan.
G-d commands the first mitzvah to be given to the people of Israel: to establish a calendarbased on the monthly rebirth of the moon. The Israelites are also instructed to bring a "Passover offering" to G-d: a lamb or kid is to be slaughtered and its blood sprinkled on the doorposts and lintel of every Israelite home, so that G-d should pass over these homes when He comes to kill the Egyptian firstborn. Theroasted meat of the offering is to be eaten that night together with matzah (unleavened bread) and bitter herbs.
The death of the firstborn finally breaks Pharaoh's resistance and he literally drives the Children of Israel from his land. So hastily do they depart, there is no time for their dough to rise, and the only provisions they take along are unleavened. Before they go, they ask their Egyptian neighbors for gold, silver and garments, draining Egypt of its wealth.
The Children of Israel are commanded to consecrate all firstborn and to observe the anniversary of the Exodus each year by removing all leaven from their possession for seven days, eating matzah, and telling the story of their redemption to their children. They are also commanded to wear tefillin on the arm and head as a reminder of the Exodus and their resultant commitment to G-d.
Refua Shleima List

Menachem Fishel ben Sara Rivka  

 

Refael Yehuda Chaim ben Shifra

Aviad ben Yael   

 

Bracha Ahuva bat Minna Nechama  

Please send in any names to daven for tocontact@naaleh.com

Student Testimonial

"Hi, I just wanted to thank the entire Naaleh staff for all of their hard work in making it possible for women to listen to free shiurim from home. I recently had a baby and I am home most of the day taking care of her. I am so fortunate to have access to your lectures since they really add so much meaning to my day!
Thank you so much again." -E.R.

Send in your comments tocontact@naaleh.com and they might appear it an upcoming newsletter!

Dear Naaleh Friend,

This week we feature Rabbi Hershel Reichman's class titled

Parshat Bo: Freedom from Slave Mentality

 from his popular Naaleh series 

Chassidut on the Parsha

.  In this shiur (Torah class) on this week's parsha, Parshat Bo, Rabbi Reichman uses the interpretation of the Shem Mishmuel to expound on both our physical and spiritual freedom from Egypt.  Click on the image below the view this class now.

This week's Parsha Newsletter is now available as are dozens of classes on this week's parsha and other Torah topics.  To view the new newsletter please click here for the printable version. Visit our website Naaleh.com or click on the images on the left side bar to view some of our classes now.

Shabbat Shalom!

Ashley Klapper and the Naaleh Crew

Dedicated in memory of Rachel Leah bat R' Chaim Tzvi

Torat Imecha- Women's Torah

Based on a Naaleh.com shiur by Rebbetzin Tziporah Heller

The Gemara says that each of the forefathers called the place of the beit hamikdash by a different name. To Avraham it was a har (mountain), to Yitzchak, a sadeh (field), and to Yaakov a bayit (house). Rabbi Elazar teaches that the third beit hamikdash will be similar to Yaakov's experience. Chazal say that a man's wife is his home. She forms what he brings forth into something tangible, real, and eternal and in this way she becomes her husband's connection to reality. Likewise the beit hamikdash was where Hashem's presence manifested itself in the lower world.

Avraham called the beit hamikdash, har. He recognized Hashem's great kindness, the intricacy of His divine mind, His creativity and continual giving. Yitzchak's middah was din, the ability to draw lines and make borders. He understood that in order to bring Elokut(divine reality)into the world one must battle evil by saying no with the same force and higher consciousness as one must say yes to Hashem's will. He called the beit hamikdash sadeh, a field, because just as it must be flattened and turned over in order to plant, so too must we remove evil in order to create a space where kedusha can live. Yaakov's middah was truthand mercy. This is seeing the whole picture, both the challenges, the negativity, and the pain, and then filling the empty place with goodness and kindness. Yaakov saw more than Avraham and Yitzchak. He called the beit hamikdash,bayit, a place of absolute attachment. It was there that one could see Hashem's caring and compassion and remove the evil within to make place for kindness.

It says that in the future there will be a river that will flow from the Holies of Holies. Allegorically, this means that when Mashiach comes man's inner longing for spiritual wisdom and connection will bubble forth like a stream. It's hard for us to yearn for the beit hamikdashbecause we never experienced it. We've had moments of inspiration, when we've sacrificed something of ourselves and felt that inner attachment to Hashem's will. But when the beit hamikdash will be built, we'll feel Hashem's love for us constantly. We'll see what is highest and greatest and most admirable within ourselves and the world. When the previous beit mikdash stood, the nations didn't come consistently. It was primarily a place where Jews served Hashem. But in the future, all of mankind will be included in our vision. The beit hamikdash will speak to all possibilities.

We will recognize our Elokut, our potential for wholeness and peace. When a person mourns they're silent, there's nothing to say. When the beit hamikdash will be rebuilt we'll express our highest selves. Speech comes from the mind while song comes from the soul. It touches the part of us that yearns. The sages say that the third beit hamikdash will sing shira and each person will respond with their own unique chorus.

When the beit mikdash stood, people felt the song not only in their minds and bodies but in their hearts. Every village and city sent representatives and as their sacrifices were offered, the people would gather and pray. The beit hamikdash was always a part of our identity. On an objective level, it's conceivable that we can't be who we want to be without it. We're drawn to point out all the imperfections in the world because of our deep need for tikun. When the beit hamikdash will be rebuilt, there will be a place for rectification and for expressing what is deep and eternal within us.

In Parshat Bo, Hashem tells Moshe to speak to the elders, "Slaughter the Pesach offering and dip the hyssops in blood and touch the lintels of the doorpost… and you shall observe this matter as a decree for yourself and for your children forever." The Shivelei Pinchas asks, we don't put blood on our doors anymore, how is this a decree forever? We read in the Hagadah, "V'at urum v'erya,"-You were unclothed. We had nomitzvot to merit redemption. Therefore Hashem gave us the blood of korbon Pesach and milah. And He said, "By your blood you shall live." The Targum Yonoson says the two bloods were mixed together . What is the connection between these two mitzvot?

Milah and korbon Pesach are the only two positive mitzvot which if one can do them and doesn't, one bears the punishment of kareis.Korbon Pesach was the first mitzvah we did actively as a nation.Milah was the first mitzvah given to the first Jew. These two mitzvot represent the lifeblood and the foundation of Judaism. The Bnei Yissachor explains that if a non -Jewish slave decides to convert to Judaism and while he immerses in the mikvah he says, "I'm not immersing to remain a slave but to be a free person," then he becomes free. Therefore the sages say that at the moment of his immersion, his master should command him to do something so that he will continue to be enslaved.

Similarly the Exodus was our moment of national immersion. Ouravdut to Pharoah would be transformed, as we became servants to Hashem through the mitzvot of milah and korbon Pesach. The chok olam was accepting the yoke of Hashem forever. Why were these two mitzvot chosen? The Gemara says, "Zot HaTorah Adam ki yamus b'ohel," (Torah will endure in the person who is ready to give his life for Hashem.) There's the idea of living and dying for the sake of His Name. When the Jews sacrificed the paschal lamb, the deity of the Egyptians, they demonstrated a willingness to die for His name. Likewise when a father circumcises his child which entails pain and suffering, he instills in his soul that aspect of living to sanctify His name. The exalted message of Korbon Pesach and milah is that a Jew must be ready at all times and all circumstances to live and die for the Almighty's name. This is the chok olam, the eternal covenant of the Jewish people with Hashem.

Most of us are enslaved to society. We do whatever we have to do, but we don't push ourselves. We're comfortable where we're at. But if all we're satisfied with is the external, then it's like we're unclothed. The blood of milah and korbon Pesach is about effort and exertion. We have to push ourselves beyond that to live on Hashem's terms. There's a larger picture. If a person doesn't try at least once a day to rise above a middah that is difficult for him then it's as if he's living on automatic pilot. Payment for a mitzvah is calculated on a gradual scale. Every aspect counts.

Take on a small kabbalah, even something you already do that you could do better. When we change the quality of even one middah it leaves a lasting effect.

Based on a Naaleh.com shiur by Mrs. Shira Smiles

In Yiddish, Alter means the old man or the grandfather, because in a mussar yeshiva the mashgiach was so intimately involved with the students that he was more like a grandfather than a teacher. The Alter of Slabodaka, Rav Nosson Tzvi Finkel, was a master in cultivating the potential of his students. He taught that a Jew is so sublime and lofty, how could he sin. If he had the proper image of himself, knowing what he was and could be, he would realize that sinning was beneath him. This is a fundamental principle in raising children too. Let the misbehaving child know, not that he did something wrong, but that you're disappointed in him. You expected something higher. The Alter taught, "B'tzelem Elokim bara oso,"-Man was created in Hashem's image. Every person has latent spiritual powers waiting to be actualized.

Rav Chaim Ozer would say that the Shem Havaya, the signature of the Artist, is hidden in every Jew, even the garbage collector. We're all children of Hashem and everyone is deserving of proper respect. The Gemara tells how when Rav Elazar Hagadol was on his deathbed, his students implored him, "Rebbe give us your last message." He answered, "Be careful with your friend's honor." Similarly, Rashi says that Bilaam's donkey was killed to protect his feelings. The donkey heard Hashem's word while Bilaam did not. Although he was a lowly evil man, Hashem worried for his honor. How much more so should we be careful to respect every Jew.

The Alter understood each of his student's abilities and potential and he would tweak and fine tune it, until they would achieve their maximum. He would set high goals for himself and his students and would constantly engage in educational exercises. At one time he appointed spies in the yeshiva to report to him if anyone was doing something positive. In this way, he sought to actualize the inherent greatness within each student.

The Alter taught three central lesson, gadlut ha'adam, omek hadin, and chesed. If you have an image of who you are, you'll live up to it. You can't think like a prince and then act like a hoodlum. That wasgadlut h'adam. If you're a prince, you'll have to give an accounting of why you didn't act the part. The Gra taught that one is responsible not only for one's sins but also for the good that one didn't do in that time. That's depth of judgment. In Mussaf Rosh Hashana we say, "The remembrance of every created thing passes before you, the deeds of a man and his appointed task." Man is judged on two levels, his actions and how he fulfilled the mission he was created for. The Alter and his students sought to emulate Hashem's ways of altruistic kindness. Human nature is to automatically ask, "What it's in for me. How can I gain?" Chesed is putting the other person first. It's stretching oneself beyond one's comfort zone to help another Jew.

The school of Slabadoka produced giants of Mussar who later went on to hold leading positions in the Torah world. Among them were, Rav Lezer Yudel Finkel, Rav Henkin and Rav Kamenetzky, who left an indelible imprint on the Torah world.
Something Incredible Happened, Healthy Obesity Myth, Unnecessary Roughness – Shabbat Shalom from OU.ORG
| | |
| --- | --- |
| | OU Shabbat Shalom Weekly |
| | | |
| --- | --- | --- |
| Creature FeelingRabbi Dr. Tzvi Hersh WeinrebOur tradition teaches us to avoid using the divine name. We are instructed not to pronounce it in vain, and not to refer to it directly in writing.READ MORE » | | |

| | | |
| --- | --- | --- |
| The Far HorizonRabbi Lord Jonathan SacksImagine you are the leader of a people that has suffered exile for more than two centuries, and has been enslaved and oppressed. Now, after a series of miracles, it is about to go free. You assemble them and rise to address them. They are waiting expectantly for your words. This is a defining moment they will never forget. What will you speak about?READ MORE » | | |

| | | |
| --- | --- | --- |
| The Dignity of MitzvotRabbi Ari KahnThe time for the Exodus had arrived. At this critical juncture, before the Children of Israel begin the next chapter in their history, something transpires that seems, to modern eyes, commonplace or self-evident, yet at this point in history is quite rare: God gives the Israelites commandments, mitzvot.READ MORE » | | |

| | | |
| --- | --- | --- |
| Parshat Bo: Unnecessary Roughness?OU Press StaffWhy does Moshe answer Pharaoh in such confrontational fashion? He could simply have said, We all must go. Why risk further antagonizing the king with the unnecessarily detailed proclamation "With our young and with our old we will go…"?READ MORE » | | |
| | | |
| --- | --- | --- |
| Rope Walker, The LegendRabbi Ranaan BroderickI finally found it, and I was set out to pay my respects to a man I never knew, whose name I would never know, yet despite time and distance, I felt connected to him.READ MORE » | | |

| | | |
| --- | --- | --- |
| Healthy Obesity – Myth?Alan FreishtatA couple of weeks ago, every print and electronic media outlet picked up on the following headline: "Healthy Obesity Is a Myth, Report Says."READ MORE » | | |

| | | |
| --- | --- | --- |
| Tefillah Tips: Baruch She'amar IVRabbi Ephraim EpsteinThe next phrase in the prayer Baruch Sheamar is "ברוך משלם שכר טוב ליראיו- Blessed is Hashem that pays a good reward to those that fear him." There are two questions that need to be asked – 1) Why is G-d paying us anything to follow the Torah? And 2) What is meant by the phrase a "good reward"?READ MORE » | | |
| | |
| --- | --- |
| | |
PARSHAH PICKS: Ten Ways to Destroy Your Life (Va'eira)
Tevet 23, 5774 · December 26, 2013
General Overview:
In this week's reading, Va'eira, Pharaoh refuses to allow the Israelites to leave Egypt, even after Aaron exhibits miraculous powers, transforming his staff into a serpent. The first seven plagues strike Egypt: Blood, Frogs, Lice, Wild Beasts, Pestilence, Boils, and Fiery Hail.
| | |
| --- | --- |
| By Lazer Gurkow | |

PARSHAH

Exodus 6:2–9:35

G-d promises to redeem the Israelites from their oppression. Moses and Aaron repeatedly demand of Pharaoh to let the nation leave. The Egyptians experience the first seven plagues: blood, frogs, lice, wild animals, pestilence, boils and hail.

COLUMNISTS

Destructive confidence, cold intimacy, unhealthy submission, wild ambition, sly compassion, brutal rejection, frozen love, perverted intelligence, a locked mind, and the death of identity—the Ten Sefirot, corrupted as the Ten Plagues, to be rectified as the Ten Commandments . . .

By Yosef Y. Jacobson

What lesson can we take from Pharaoh's promises to redeem the Jews and his subsequent reversals?

By Zalman Posner

Sound like double trouble? Over-employment? The latest synagogue sitcom? Probably; but Jewish history is never probable.

By Shimon Posner

VIDEO

Study some of the highlights of the weekly Torah portion with insights from various commentaries.

By Elimelech Silberberg

 Watch

 (53:20)

How to Study Torah – Va'eira

When we celebrate our freedom at the Passover Seder, we have Four Cups, Four Children and Four Questions. But they all come from the original "four" of the Torah: The Four Expressions of Redemption.

By Mendel Kaplan

 Watch

 (1:20:47)

Parsha Va'eira

The Torah tells us (Exodus 7:7) "Moses was 80 years old… when he spoke to Pharaoh." The number 80 is represented in Hebrew by the letter "pei" which hints to the word "peh" meaning "mouth." It was at this age that Moses confronted Pharaoh–the letters of whose name spell "peh rah" or "mouth of evil."

Aaron L. Raskin

 Watch

 (25:00)

AUDIO