Kupat Ha'ir is the largest volunteer based charity fund supported by Jews worldwide. Kupat Ha'ir is the lifeline for thousands of needy. With offices in Israel, the U.S., Canada http://www.kupat.org
Chabad Venice
Popular Rebbetzin & Torah videos
Popular Havdalah Videos
Select Section WEEKLY Parshat Shoftim language hebrew,french,english,spanish,german,russian, Machon Meir, CHABAD,The Jewish Woman,YOUTH/TEENS SHIURIM & COMMENTARIES
Rabbanit Yehoshua – Hashem Is With You part 1
27.08.2014
Rabbanit Batia Yehoshua's weekly shiur in Queens, NY.
Parashat Shoftim; How to deal with fears and worries.

Rabbanit Yehoshua – Hashem Is With You part2
27.08.2014
Rabbanit Batia Yehoshua's weekly shiur in Queens, NY.
Parashat Shoftim; How to deal with fears and worries.






פרשת השבוע לאור הברית החדשה
מכון תורני לנשים MATAN
Thoughts on Parashat DrishaInstitute
הרבנית אהובה ארד- פרשת ..
The Van Leer Jerusalem Institute – מכון ון ליר בירושלים
פרשת השבוע לאור הברית החדשה
אשת חיל
ערוץ וידאו לנשים חרידיות – שיעורי תורה לצפייה ולהורדה, שיחות וראיונון עם נשים מיוחדות בעלות מקצוע , טיפים חשובים ושימושיים לכל אחת, שווה להכנס ולהתרשם…
24JEWISH The Jewish Woman, Parshat Hashavuah, Rabbanim, Rabbanit , Rebbetzin, languages english, hebrew, french SHIURIM & COMMENTARIES

<h1S.E.M. Torah – Shoftim 5773 By: Rav Yamin Goldsmith
Parshat (English)
(Hebrew)Rav Elisha Wishlitzky
Rav Hendler's Choir in Tikochin
22.08.2008
Rav Aryeh Hendler of Yeshivat Shaalvim, leading his chassidim in the singing of Lecha Dodi in the old shul in Tikochin, Poland, August 2008.

The Van Leer Jerusalem Institute – מכון ון ליר בירושלים·
Online Torah Study (OneShul.org)
Thoughts on Parashat  …
How is doing a voluntary mitzvah like wearing a snazzy outfit? Parshat …. Rabbi Ari Strulowitz
Parshat Vayikra opens the third book of Torah by outlining korban, burnt offerings. Rabbi Ari Strulowitz of Midwest NCSY, interprets the wording of the second verse: "a man from AMONG you brings a sacrifice."
While some mitzvot are must-do's but many others are voluntary, and so perhaps this sacrifice is a voluntary one. Why does this matter? Find out!
שיעור דבר מלכות לנשים, פרשת
אשת חיל אתר נשים http://lenashim.org/
שיעור דבר מלכות, פרשת ויקרא – מתוך שיחות קודש של הרבי מלך המשיח שליט"א,
מוסרת חיה ברכה שאול.
הר' הורביץ רותי דבר מלכות פרשת בלק יא תמוז
04.07.2014
הרבנית אהובה ארד- פרשת
הצפייה לנשים בלבד!!
להזמנת שיעורים/הפרשות חלה/סעודת אמנים /נסיעות לקברות צדיקים בארץ ונסיעות לאומן-ניתן להיכנס לאתר הרשמי של הרבנית
http://www.ahuva.co.il בטל' 054-5757471
ובפייסבוק.
פרשה בשניים
13.10.2013
פרוייקט ייחודי של עין פרת – המדרשה באלון בשיתוף עם ynet יהדות, במסגרתו מסבים בכל שבוע שני אישים המלמדים במדרשת עין פרת באלון, סביב מחשבות אודות הפרשה, בזוויות שונות ומעניינות.
דרך נעימה ומרעננת להיכנס אל תוך השבת
A Mayanot Moment – Parashat  – Rebetzin Hendel
Questions and Answers for Today's Jewish Woman
08.02.2009
Available on naaleh.com at: http://www.naaleh.com/viewclass/1773/…
In this Torah shiur (class) addressing with the
challenges of contemporary Jewish women, Rebbetzin Tziporah Heller
answers real questions that have been sent in from Naaleh students all
over the world  This class discusses prayer, the challenges of blended families, women's role in Judaism, dealing with chronic illness, and other relevant
topics of the day.  This Torah class is available online in streaming video and for download in mp3 and ipod video formats.

Parshat…. Naaleh.com
Naaleh.com Free Online Torah Video Classes
Na'aleh offers unique features and services which together form a comprehensive learning program for the motivated Jewish adult:
1. FREE online Torah classes.
2. All Na'aleh Torah Online classes are available in streaming video as well as mp3 and ipod video download.
3. ONGOING CLASS SERIES, not just individual classes. This allows members to explore a topic in-depth over an extended period of time, a structure similar to that of a yeshiva or seminary.
4. WORLD RENOWNED TEACHERS from great Yeshivas and Seminaries.
5. FORUMS where students and teachers discuss Torah topics and connect with each other to form a supportive network of people committed to Torah ideals. Separate forums for men and women.
הרבנית אהובה ארד
הצפייה לנשים בלבד!!
שיעור על פרשת "בא" מפי הרבנית אהובה ארד שתחי'
לשיעורים נוספים http://www.ahuva.co.il .
בואי והצטרפי אלינו למסע רוחני ומיוחד עם הרבה שמחה, אהבה ותפילה.
לכל קברות הצדיקים באוקראינה-
רבי נחמן מאומן, הבעל שם טוב הקדוש, רבי נתן, רבי לוי יצחק מברדיצ'ב, רבי אברהם בר ברוך,
רבי שמשון ברסקי, בעל התניא, גן סופיה ועוד..
ביחד במסע נעשה הפרשות חלה, סעודות אמנים, שיעורי תורה, סדנאות התבודדות ומסיבות ריקודים וטקס חינה לרווקות!!!
והכל במחירים הכל זולים בארץ!!אוכל כשר!! ותנאים מעולים!!
התקשרי עכשיו לברר על הנסיעה הקרובה ובעז"ה תראי ניסים וישועות!!

Rabbanit Iris Tomer Devorah: Mishneah Torah LaRambam Walking in His Ways HEBREW 2012 02 21
20.02.2014

Rabbanit Yehoshua Rabbanit Batia Yehoshua's weekly shiur in Queens, NY.
Two minute Torah
11.03.2014

Good and Evil: Understanding our Choices
03.09.2013
Right and wrong, good and evil; they are all clear cut examples of choices. But as Rachael explains, life is not always a choice between two options.
Rachael's Centre for Torah, Mussar and Ethics is a not for profit, charitable organization that focuses on sharing and applying Jewish wisdom from a woman's perspective.
Dr. Rachael Turkienicz, our founder and executive director, has developed a unique approach to revealing these ancient truths in the context of a modern world. Rachael holds a Ph.D. in Talmudic and Midrashic Studies from Brandeis University. Currently she is a Professor at York University in both of its Education and Jewish Studies faculties. Rachael is an influential and needed woman's voice within Judaism today.
Rachael's Centre in Toronto and rachaelscentre.org are pluralistic, community based, unaffiliated and open to people of all backgrounds. The core of the Centre and its programmes is the wisdom of Jewish text presented through a female lens. Rachael's Centre also offers programmes and courses on the interior moral and life systems of Mussar (Jewish ethics).
PARENTING: On Loan
| | |
| --- | --- |
| On Loan | Iyar 20, 5774 · May 20, 2014 |
| | |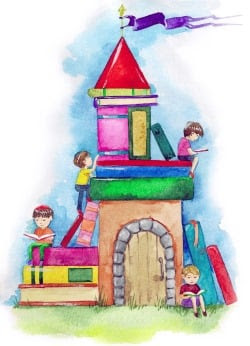 Children have a way of pushing buttons.
And when they push a certain button at a certain time with a certain degree of intensity, the result may be the desire to give that child the punishment he deserves.
A chassid once wrote to the Rebbe that he had a hard time restraining himself from hitting his child, even though that was not the way he wanted to raise him.
The Rebbe responded, "Imagine if this was your neighbor's child. Would you ever consider lifting your hand to another's child?"
In truth, our children are not our own. They were entrusted to our care as a loan, given to us by G‑d to raise and care for.
When Chanah, the mother of Samuel the prophet, was thanking G‑d for her child after many years of infertility, she said, "This is the child that I prayed for, for G‑d has given me what I asked for." The Hebrew word for asked, sha'alah, can also mean "borrowed."
Chana was cognizant that this precious son that she was to care for was not her own, but rather a loan that G‑d had entrusted to her.
Thoughtstream: Today, I will take care of my child carefully and lovingly, for G‑d has entrusted me with the most precious loan.
(Adapted from Torat Menachem 5744, vol. 1, p. 159.)
Popular Shabbaton & NCSY videos
Celebrate 60 years of NCSY at the historic Shabbaton this Spring. Sign up online at your regional website or go to http://www.ncsy.org

Popular Shabbaton & Chabad videos
A fantastic group of Young Adults from Chabad NDG in the heart of Montreal's trendy Monkland Village went down to Crown Heights, New York for an incredible Shabbaton weekend. It was the best of both the physical and spiritual worlds. This is a 6 minute documentary of our journey, reflections and inspirations… hope you enjoy it!
Filmed by Rabbi Yisroel Bernath on Canon Powershot SD1400 IS
Edited in iMovie for iPhone