Hebrew Literacy and Beyond Block 1 Class 12
26.02.2012 
Michael Chabon, The Yiddish Policeman's Union
 12.05.2007
 הוקמה מתוך אהבה עמוקה ליצירה ולתחום.
Cue הוקמה מתוך אהבה עמוקה ליצירה ולתחום.
בסיס פעולתה של החברה מגיע מתוך הבנה של הצרכים והייחודיות של כל פרויקט,
בעקרונות מנחים של מחויבות אמיתית לכל לקוח, תוך השקעה וקפדנות
מתחילת הפרויקט ועד לפריים האחרון …
בעזרת בניית קונספט נכונה וייחודית אנו מצליחים לעמוד במסגרת התקציבית של הלקוחות (גם כשהיא נמוכה) להפקת התוצאה האופטימלית.
העבודה מבוצעת ע"י צוות מקצועי בוגר אקדמיות לצילום ולקולנוע, ובעזרת הציוד המתקדם והעדכני ביותר.
 cue-post.co.il
When our spiritual sap starts rising
Posted: 09 Jan 2014 07:17 AM PST
Yesterday when my son and I arrived home after preschool, I could see my shadow against the driveway's thin layer of snow. Night falls early at this season, and the sun had long since set. The shadow came from the half-moon suspended over our rooftop.
"Look, mommy — stars!"  We stood there for a moment, our breath drifting up like fog, marveling at the sky. And then I hustled us indoors, because although we're not in the deep freeze of the midwest, the mercury was hovering around zero.
Having a child who likes to look up at the sky helps to keep me attuned to the ebb and flow of the seasons, the waxing and waning of the moon. Of course, so does the Jewish calendar. I wasn't surprised that the moon was half-full already; I know that next week is Tu BiShvat, which always falls at full moon.
The New Year of the Trees. The birthday of the trees. The day when we count trees as a year older than they used to be, even though we no longer tithe their fruits. The day when we believe the sap starts to rise to feed the fertile season to come. Even here, where the ground is rock-solid, impregnated with ice.
If we get days which are warmer than freezing and nights which dip back down into 20s, maple sap really will start rising soon. I always look forward to the year's first maple breakfast at our local sugar shack — a sign of impending spring even though soft rains and crocuses remain months away. But Tu BiShvat is about more than literal sap creeping up the phloem.
Tu BiShvat is when our spiritual sap starts rising to prepare us for the coming spring. We've been reading the story of the Exodus from Egypt in our cycle of weekly Torah portions; at Tu BiShvat, we take our first step toward Pesach, our celebration of freedom which marks spring's new beginnings. At Tu BiShvat, we assert our trust that our dry and cracked winter souls will be watered and nourished. We open ourselves to feel the abundance which is flowing into our hearts and spirits.
We are the trees, growing older year by year. We give ourselves over to trusting that in the fullness of time, our labors will bear fruit. That we will bring forth nourishment for ourselves and those around us. That this world of winter will end, and be replaced by spring's warm breezes — and summer's clear sunshine — and autumn's blaze of red and gold — again and again, and again.
I make my way to the storage room adjacent to our garage where curls of etrog peel have been steeping in vodka since Sukkot. I decant the liquid, add a simple syrup of sugar-water, and bottle it: etrogcello, made from the pri etz hadar, the "fruits of the goodly tree" (a.k.a. etrogim) which were so central to our celebration of Sukkot. Pri Etz Hadar is also the name of the first haggadah for the Tu BiShvat seder, published in 1728.
When we sip this sweet bright fire at our Tu BiShvat seder next week, we'll swallow a taste of the autumn behind us — and an anticipation of the autumn which is to come. Sunshine in a jar to nourish our souls, all the way down to the root.
My Five Must-See Destinations For 2014The Jewish Week
The Museum of the History of Polish Jews opened in 2013 as a cultural … of blockbuster exhibitions highlights this city's ever-greater Jewish cultural …
Rebecca Joy Fletcher: Illuminating cabaretThe Jewish Journal of Greater L.A.
When Rebecca Joy Fletcher was a cantorial student at Hebrew Union College-Jewish Institute of Religion, she chanced upon something in the library …
Major Jewish-Themed Films Reimagined in New Cinematic ConcertThe Jewish Voice
29 at the Museum of Jewish Heritage in New York and runs until Feb. … Born and raised in New York, Krakauer's cultural influences include klezmer, …
Jewish a cappella group balances heritage, hitsUniversity of Pittsburgh The Pitt News
"One thing that seriously separates us is that we try to represent a minority population in that we represent Jewish culture, but we don't represent …
"700 Sundays" – Billy Crystal's Serious SideThe Jewish Voice
Its themes—family and fate, love and loss, and growing up Jewish—display the … Born in Manhattan and raised in the Bronx and Long Island by Jewish … to create cross-culturalunderstanding through the common ground of theater.
Four to see at the Las Vegas Jewish Film FestivalLas Vegas Weekly (blog)
But the LVJFF has been mature for years, offering up a diverse selection of independent, foreign and documentary films related to Jewish culture and …
That is certainly no way to integrate Israeli Arabs into the workforceHaaretz
It is doubtful the Jewish majority knows that 67% of the country's Arabs …"They acquired the Hebrew culture as a secondary culture to their Arab …
Israeli government funding dig in Palestinian Hebron, near Jewish …Haaretz
The Culture Ministry and Civil Administration are financing the construction of an … In recent months the Jewish settlers approached several senior …
Everything I Needed to Succeed in Business I Learned in Jewish Day School – January 9, 2014
by Bob Diener

Everything I needed to be successful in business I learned in Jewish Day School.

---

by Emuna Braverman

How would you be different if you had the ultimate coach who believed in you?

---

by Mrs. Lori Palatnik

Practical Jewish advice for preserving what's important.

---

by Rabbi David Fohrman

Why did Miriam feel a need to sing her own song at the Red Sea?

---

by Ari Yashar

16 year old boy has been missing from Brookline home since Monday amid record cold weather, fliers handed out with picture.

---

by Rabbi Noah Weinberg

Don't let your idea remain a hazy notion in your imagination. Transmit it to others and make it a reality.

---

by Sara Debbie Gutfreund

Spiritual lessons from trees, for Tu B'Shvat.
THE FREEMAN FILES: What Is a Rebbe?
| | |
| --- | --- |
| What Is a Rebbe? | Shevat 8, 5774 · January 9, 2014 |
| | |
Rabbi Moshe Yitzchak Hecht had been the Chabad presence in New Haven, Connecticut, since 1941. The demands on him grew year by year, with a synagogue, a school, a yeshiva and many other responsibilities that required a staff several times that which he could afford.
In 1974, he wrote to the Rebbe complaining that in 33 years of work he felt he was back at the same place as when he started and that he simply could not continue.
He signed off the letter with a heart-rending plea that "the Rebbe should help and do all he can."
The Rebbe responded—not with counsel, but with light:
I've already followed your advice. I've sent there Rabbi Moshe Yitzchak Hecht. But it appears from your letter and from those preceding it that you still are not familiar with him and with the capabilities with which this person is endowed.
Whatever the case, you should get to know him now. Immediately, everything will change—your mood, your trust in G‑d, everyday happiness, etc., etc.
Who Is a Rebbe?
Rebbe means "my master" or "my teacher." Whether you are a small child learning alef-bet, or an expert scholar sailing the seas of the Talmud, you call your teacher, "rebbe."
There's another meaning to the title rebbe, one especially associated with a rabbi they called the Baal Shem Tov. The Baal Shem Tov was a teacher who touched not only your mind and heart, but could reach into your essential being and guide you to find yourself there.
Before you can understand "What is a Rebbe?" you must first ask "What am I?"
A rebbe then is a guide to your true self. Which means that before you can understand "What is a rebbe?" and "Who is a rebbe?" you must first ask "What am I" and "Who am I?"
Who Needs a Rebbe?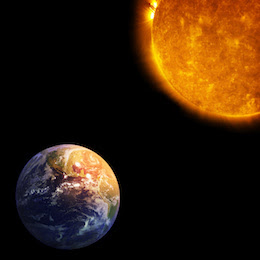 Imagine a rebbe as a ray of light. Light is not a thing for itself. Light is only light when it illuminates. Think of the space beyond our planet's atmosphere; between the brilliant sun and the glowing earth is only darkness. For light to be light, you must provide something for it to enlighten.
If your major concern is getting from today to tomorrow, there is nothing to enlighten. If you consider yourself nothing more than a two-legged creature with an excess of neurons, Wikipedia and TED may be all you need.
But if you seek that which transcends physical sensation and satisfaction, if you feel a need to make sense of life, if you have ever asked yourself, "What am I doing here?" and you are looking for something deep inside yourself—then you need a rebbe to get you in touch with that inner self.
Context and Liberation
How does a rebbe do that? How could he show you something about you that you yourself could not discover?
Because as soon as you are connected to a rebbe, you are connected to a higher, wider context. A context in which you are no longer a lonely speck of dust in the vast, empty space, but a vital part of a greater whole. There, within that context, you discover where you are needed, what you are here to accomplish, and how you have the powers to fulfill that mission.
Context is everything. A sentence fallen out of a book can never make sense of itself without its story. Out of context, all meaning is distorted—often into its opposite. A precious ring in the snout of a boar, King Solomon the Wise tells us, just renders the beast yet more beastly. A swan out of context is an ugly duckling.
Connecting to a rebbe connects you to the whole.
Life out of context is called exile. Without your context, it's not just that your place is missing. Without knowing your place, you cannot find your center, the very core of who you are.
Connecting to a rebbe connects you to the whole. And within that whole, you are liberated from exile.
Nucleus and Bonding
A rebbe is capable of doing that because he himself stands at the nucleus of that context.
All beauty in our universe begins with a nucleus. For a crystal to form, whether it be a snowflake or a diamond, a tiny nucleus of molecules must first become the basic structure from which a marvelous symmetry may extend. The same with life—whether it be a single cell, an entire tree or a human being—all begins with a tiny seed carrying the information that will unfold to form the limbs and organs of a mature organism.
All beauty and all life in our universe begins with a nucleus.
And we all form a single organism. Our bodies may be separate, but our souls are one. What makes them one? That they have a single nucleus. In that nucleus, all of us find our origin, and from it, we continue to be nurtured. Nurtured and bonded in a perfect union with one another and with the origin of all things. For that nucleus is the place where G‑d enters His universe. It is the place of a rebbe's soul, and from there he invites you to join him.
We and G‑d
After all, what is a soul? It is G‑d breathing inside you; it is the divine presence invested within your physical body. It is what we call a neshamah—meaning a breath, as in the story of the creation of the first human being, "And G‑d blew into his nostrils the breath of life." At every moment, G‑d breathes within us, and through that breath we are one with Him and He is one with us. In that breath, we are our Creator.
G‑d is one, and so He is found in our oneness.
G‑d is one, and so He is found in our oneness. Not as individuals, but as a whole; a singularity. Not as I, but as we. As a harmony of multifarious parts becoming one.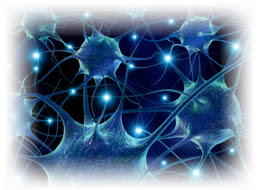 Which means that to find that oneness, that place inside you in which you are one with your G‑d, you must first connect your soul with other souls, which connect with yet more networks of souls, all forming a single cell around a single nucleus. That nucleus, in turn, is the nodal point at which G‑d's breath enters. It is where all things become one.
In that nucleus, a rebbe stands, and from there he brings us together as one, to feel one another, to know us, to know ourselves, and to know our center, our core, the place where G‑d enters each of our souls. A rebbe connects us with our G‑d—and then gets out of the way.
Heads and Heads
Rebbe, they say, stands for rosh b'nei Yisrael. That means "A head of the Jewish People."
Most of us think of a head as a control center. The head tells the heart, the lungs, the stomach, the fingers and toes what to do. Certainly, I am not interested in handing myself over to one who controls me. G‑d gave me my life to be me, not to be controlled by someone else.
But if you think of your own head, it is certainly not like that. That is, unless you are the philosopher who complained at the end of his days, "My whole problem, it turns out, is that I have no body, only a head."
A head, before it is a head, is first part of a body.
The head we are talking about here is not a philosopher's head, or an artificial head. It is the head of an organism, a body. Which means that before it is a head, it is first a part of this body. And so, the head is not concerned with consuming all other body parts into the head's agenda. The head is concerned with the heart being a healthy heart, the stomach being a healthy stomach, the fingers doing what fingers are supposed to do and the toes keeping well within their own domain as well. The head is concerned with each body part fulfilling its own agenda.
So too a rebbe is firstly a servant of his people.
Knowing Your Name
Jerry Levine was an anchorman for Miami's Channel 10 News, and a good one. He had won an Emmy for producing programs encouraging Floridians to participate in regular medical examinations. But in 1989, Rabbi Sholom Lipskar asked him to work for his organization, Aleph, assisting Jewish prisoners and military personnel and their families.
Jerry was young and thought, "Hey, here's a great opportunity to try something new and different. And I can always get back into the news business if it doesn't work out."
So, at Rabbi Lipskar's suggestion, Jerry wrote to the Rebbe to ask his advice, providing many details about himself and his personal goals.
The Rebbe's response? A fax arrived on Rabbi Lipskar's desk: "Tell me all his names."
Jerry thought he had told the Rebbe all his names: Yosef ben Hirsch Leib ha'Levi. But when he went to talk with his mother about it, she told him it was YosefMordechai ben Hirsch Leib ha'Levi.
So he wrote again, this time with his full name. The Rebbe responded, telling him to ask the advice of a good friend.
"What I got from that," Jerry says, "is that this is a different sort of leader."
Any other leader would have been concerned with "What can this person provide my organization? How can he get us better media exposure?"
The Rebbe's concern, in Jerry's words, was that a Jewish boy didn't know his own name. How did he know that? How did he recognize something was missing?
Why shouldn't he? As a brain knows what the stomach needs, so a rebbe knows a Jew better than the Jew knows his own self.
That is the job of a rebbe—to help you find your name, your true self, and where you belong.
But it is not the knowing that is relevant here. It is the caring. That was the Rebbe's first concern, because that is the job of a rebbe—to help you find your name, your true self, and where you belong.
Nothing For Yourself
Freddy Hager, came as a young man to see the Rebbe. He showed the Rebbe a picture of his grandfather, who had been a chassidic rebbe in Galicia.
The Rebbe asked him, "Do you know what it means to be a rebbe?" But Freddy didn't respond. So the Rebbe answered.
"The Baal Shem Tov was the first rebbe. He would not go to sleep at night as long as he had anything of value left in his house. Whatever he had, he gave away to those who needed it."
"That's what it means to be a rebbe," concluded the Rebbe. "Whatever you have, you have for others."
Moving Forward Despite Adversity
Shevat 7, 5774 · January 8, 2014
| | |
| --- | --- |
| By Yehoshua B. Gordon | |

A 1972 recording of a farbrengen with the Rebbe

 Watch

 (1:17:30)

How to overcome darkness and find the power to be joyful

By Chana Weisberg

 Watch

 (19:43)

Practical Parshah – Beshalach

By Mendel Kaplan

 Watch

 (1:08:57)

By Goldie Plotkin

 Watch

 (1:01:31)

By Tzvi Freeman

 Watch

 (1:10)

Aaron L. Raskin

 Watch

 (23:59)

A Chassidic Discourse for the 10th of Shevat

By Yehoshua B. Gordon

 Watch

 (1:09:15)

Torah Interpretations of the Rebbe
ESSAY: The Four Factions
| | |
| --- | --- |
| The Four Factions | Shevat 7, 5774 · January 8, 2014 |
| | |
Moses said to the people: "Fear not; stand by and see the salvation of G‑d which He will show you today. For as you have seen Egypt this day, you shall not see them again, forever. G‑d shall fight for you, and you shall be silent."
G‑d said to Moses: "Why do you cry out to Me? Speak to the children of Israel, that they should go forward."(Exodus 14:13–15)
We all know the feeling: you wake up one morning to the realization that the world is not as you would like it to be.
A common experience, to be sure, but different people have different reactions. One person embarks upon a quixotic crusade to change the world. A second gives up the world for lost, and retreats into whatever protective walls he can erect around himself and his loved ones. A third takes a pragmatic approach, accepting the world for what it is and doing his best under the circumstances. A fourth recognizes his inability to deal with the situation, and looks to a higher power for guidance and aid.
Our forefathers experienced just such a rude awakening on the seventh day after their liberation from Egypt.
Ten devastating plagues had broken the might of the Egyptians and compelled them to free the Jewish people. After two centuries of exile and slavery, the children of Israel were headed toward Mount Sinai and their covenant with G‑d. Indeed, this was the stated purpose of the Exodus: as G‑d told Moses, "When you take this nation out of Egypt, you will serve G‑d at this mountain."
But suddenly the sea was before them, and Pharaoh's armies were closing in from behind. Egypt was alive and well; the sea, too, seemed oblivious to the destiny of the newly born nation.
How did they react? The Midrash tells us that the Jewish people were divided into four camps. There were those who said, "Let us throw ourselves into the sea." A second group said, "Let us return to Egypt." A third faction argued, "Let us wage war upon the Egyptians." Finally, a fourth camp advocated, "Let us pray to G‑d."
Moses, however, rejected all four options, saying to the people, "Fear not; stand by and see the salvation of G‑d which He will show you today. For as you have seen Egypt this day, you shall not see them again, forever. G‑d shall fight for you, and you shall be silent" (Exodus 14:13). "Fear not, stand by and see the salvation of G‑d," explains the Midrash, is Moses' response to those who had despaired of overcoming the Egyptian threat and wanted to plunge into the sea. "As you have seen Egypt this day, you shall not see them again" is addressed to those who advocated surrender and return to Egypt. "G‑d shall fight for you" is the answer to those who wished to battle the Egyptians, "and you shall be silent" is Moses' rejection of those who said, "This is all beyond us. All we can do is pray."
What, then, is the Jew to do when caught between a hostile mob and an unyielding sea? "Speak to the children of Israel," G‑d says to Moses in the following verse, "that they should go forward."
Tzaddik in a Fur Coat
The road to Sinai was rife with obstacles and challenges. The same is true of the road from Sinai, our three-thousand-year journey devoted to the implementation of the ethos and ideals of Torah in our world.
Now as then, there are several possible responses to an adverse world. There is the "Let us throw ourselves into the sea" approach of those who despair of their ability to grapple with, much less impact, the world out there. Let us plunge into the sea, they say—the sea of the Talmud, the sea of piety, the sea of religious life. Let us sever all contact with an apostate and promiscuous world. Let us build walls of holiness to protect ourselves and our own from the alien winds which storm without, so that we may foster the legacy of Sinai within.
An old chassidic saying refers to a such-minded individual as ah tzaddik in peltz—a holy man in a fur coat. There are two ways to warm yourself on a cold winter day: you can build a fire, or wrap yourself in furs. When the isolationist tzaddik is asked, "Why do you think only of conserving your own warmth? Why don't you build a fire that will warm others as well?" he replies, "What's the use? Can I warm the entire world?" If you persist, pointing out that one small fire can thaw several frozen individuals, who may in turn create enough fires to warm a small corner of the universe, he doesn't understand what you want of him. He is atzaddik, remember, a perfectly righteous individual. There is no place for partial solutions in his life. "It's hopeless," he sighs with genuine sadness, and retreats into his spiritual Atlantis.
The Slave and the Warrior
A second camp says, "Let us return to Egypt."
Plunging into the sea is not an option, argues the Submissive Jew. This is the world in which G‑d has placed us, and our mission is to deal with it, not escape it. We'll just have to lower our expectations a little.
This Exodus thing was obviously a pipe dream. How could we presume to liberate ourselves from the rules and constraints that apply to everyone else? To be G‑d's chosen people is nice, but let us not forget that we are a minority, dependent on the goodwill of the Pharaohs who hold sway in the real world out there.
Certainly, it is our duty to influence the world. But then again, the Jew has many duties: it is his duty to pray three times a day, to give charity and to observe Shabbat. So, we'll do the best we can under the circumstances. Yes, it's a tough life keeping all these laws while making sure not to antagonize your neighbors, but who ever said that being a Jew is easy?
A third response to an uncooperative world is that of the Fighting Jew. He understands that it is wrong to escape the world, and equally wrong to submit to it. So he takes it on, both barrels blazing.
The Fighting Jew strides through life with a holy chip on his shoulder, battling sinners, apostates, Jew-haters, un-Jewish Jews and non-fighting Jews. Not for him is the escapism of the first camp or the subservience of the second—he knows that his cause is just, that G‑d is on his side, that ultimately he will triumph. So, if the world won't listen to reason, he'll knock some sense into it.
The Spiritualist
Finally, there is the Jew who looks at the world, looks at the first three camps, shakes his head and lifts his eyes to the heavens. He knows that turning his back on the world is not the answer, nor is surrendering to its dictates and conventions. But he also knows that "the entirety of Torah was given to make peace in the world"; that "its ways are ways of pleasantness, and all its paths are peace."
"You hope to peacefully change the world?!" say the other three camps. "When was the last time you looked out the window? You might as well try to empty the oceans with a teaspoon!"
"You're absolutely right," says the Praying Jew. "Realistically, there's no way it can be done. But we are not subject to this reality that you are so impressed with.
"Do you know what's the common denominator between all three of you? Your assessments and strategies are all based on the natural reality. But we inhabit a higher reality. Is not the very existence of the Jewish people a miracle? Ours is the world of the spirit, the world of the word."
"So, basically, your approach is to do nothing," they counter.
"Again, you are employing the standards of the material world," answers the Praying Jew, "a world that views spiritual activity as 'doing nothing.' But a single prayer, coming from a caring heart, can achieve more than the most secure fortress, the most flattering diplomat or the most powerful army."
Forward
And what does G‑d say? "Speak to the children of Israel, that they shall go forward."
True, it is important to safeguard and cultivate all that is pure and holy in the Jewish soul, to create an inviolable sanctum of G‑dliness in one's own heart and one's own community. True, there are times when we must deal with the world on its own terms. True, we must battle evil. And certainly, we must acknowledge that we cannot do it on our own.
Indeed, each of the four approaches has its time and place. But none of them is the embracing vision to guide our lives and define our relationship with the world we inhabit. When the Jew is headed toward Sinai and is confronted with a hostile or indifferent world, his most basic response must be to go forward.
Not to escape reality, not to submit to it, not to wage war on it, not to deal with it only on a spiritual level, but to go forward. Do another mitzvah, ignite another soul, take one more step toward your goal. Pharaoh's charioteers are breathing down your neck? A cold and impregnable sea bars your path? Don't look up; look forward. See that mountain? Move toward it.
And when you move forward, you will see that insurmountable barrier yield and that ominous threat fade away. You will see that, despite all the evidence to the contrary, you have it within your power to reach your goal. Even if you have to split some seas.
VOICES: Learning to Love the Imperfect
| | |
| --- | --- |
| Learning to Love the Imperfect | Shevat 7, 5774 · January 8, 2014 |
| | |
Picture a deserted coral cove on the Mombasa coast in the early afternoon. My colorful kikoi flutters in the sea breeze as I lower it slowly onto the smooth sand beside the cliff. Then I quickly sit down on the kikoi and dig the four corners into the hard sand to anchor it. The teal sea is quiet. An underwater field of coarse seaweed waves back and forth with the motion of the waves. Baby waves tumble into a bubbly froth at the shore. When my eyes grow tired of the dazzling sunlight, I lie down under the coral overhang. The quartz crystals clinging to the sharp coral glint in the dim light.
Now, picture the orchestra of nature playing lazily in the late afternoon at the edge of Lake Naivasha. Monkeys catapult through the yellow and green acacia trees, avoiding the long thorns that cover every twig and branch. Hippos snort in the shallow, muddy water. Two purple-and-gray
Baby waves tumble into a bubbly froth at the shore
hippos, their tiny ears ridiculously sized in comparison to their massive bodies, lumber onto the grassy shore to graze. I stand very still, but the wind changes and the hippos smell my intrusive presence. They look up, and lumber back into the camouflage of the murky water.
These picture-perfect scenes are the stuff of my childhood, yet I know they're not mine. I feel like a stranger here. Although I was born in Nairobi, neither of my parents are Kenyan citizens, so I'm not automatically granted citizenship. But more than that, I'm a Jew. I belong to a different land.
Fast forward more than twenty-five years.
Picture the green Carmel mountain range undulating along Highway 2. "Here's where Elijah and the prophets of the idol Baal brought their sacrifices," I call out to our children, strapped safely in the back of our car. "Imagine seeing fire coming down from the sky to burn Elijah's sacrifice!" Leaving the hills behind, fields of wheat, sunflower, cotton and corn wave in the heat of the Jezreel Valley plains. Fish ponds lie like enormous puddles, pumps working vigorously to oxygenate the water teeming with bakalah, cod, that are headed for the Shabbat table.
A couple of hours later we climb the Golan Heights. Mountain sides, covered with tawny grass and dried-out thistles, slide gently into the Jordan Valley, where the Kinneret glitters like a jade harp in the late afternoon sun. It's hot, and the air is drier than dead bones, but my heart swells with love and pride. I want to stretch my arms out, pull the scenery
It's hot, and the air is drier than dead bones
towards me, and hug it tight, like a large gym ball, against my chest.
Because it's all mine.
A day later, we follow a trail packed with hikers. I lose sight of my sons as they skip ahead. I bump into the woman in front of me, who's cajoling her two-year-old into taking another step so that they'll reach the stream that we're all hiking towards. I notice an Eden water bottle stuffed into a scrawny tree, and empty snack wrappers flutter listlessly in the hot breeze. A small voice pipes into my consciousness, This isn't picture-perfect nature like in Kenya. I shrug away the voice, and focus instead on the beautiful families that are out building memories with their children.
Outside our rented rooms, I lie on a wooden swing under the pine trees and watch the branches wave in the wind, patches of blue sky coming and going as the pine needles scratch the sky. I take a deep breath—and inhale the musty smell of cow dung from the cowshed fifty meters behind me. No, it's not picture-perfect. But I love it because it's mine—the country, the people, and even the cows.
Then it strikes me—my life is like that too. The child who rushes out every morning before I can remind him to eat a bowl of cornflakes and brush his teeth, the leak in my kitchen that has ruined an entire wall, the way the edge of my nostrils gets red and chafed whenever spring warmth sets off its pollen traps. It may not be picture-perfect, but I love it because it's mine—packaged especially for me by G‑d.
By Rhona Lewis    More articles…  |   

Rhona Lewis was born and grew up in Kenya. She moved to Israel in 1991 and now lives in Beit Shemesh, where she divides her time between caring for her large, happy family and writing. She is currently working on a book of her memoirs.
New York Jewish Film FestivalE-Flux
Acclaimed filmmaker Wim Wenders also chooses two accompanying films that relate to Jewish culture. Wenders is one of the most important figures to …