Yad Vashem REEL 001 This is the One For The Gala 10 30 13 H264
30.10.2013

JLTV Live In Krakow
10.07.2013
THE FREEMAN FILES: Limitless Truth for the Limited Mind
| | |
| --- | --- |
| Limitless Truth for the Limited Mind | Shevat 22, 5774 · January 23, 2014 |
| Part 4 of "Is Midrash For Real?" | |
The very first day I came to cheder1as a small child, I was brought by my father and my uncle. As is the custom, they threw candies at me, and they told me that the archangel Michael had thrown them.
My father told me that when he was brought to cheder, his grandfather Rabbi Menachem Mendel of Lubavitch was still alive, and he threw candies and told him the same—that the archangel Michael had thrown them. My father took this very seriously. He didn't want to eat the candies, they were so precious to him.
Eventually, the day before Passover arrived, and as usual, they were checking the pockets of the small children for crumbs of bread. His grandfather called him and asked him where he kept the candies. At that point, he had to eat them all.
This is the kind of education we have to have!
Rabbi Yosef Yitzchak Schneersohn, Sefer ha-Sichot 5701, pp. 29–30 (translated).
Heaven forbid we should tell a child an untruth! It is a Jewish custom, and a Jewish custom is also Torah—the Torah of truth. Everything the child is told is true: Those who throw the candies are doing it on behalf of the archangel Michael, the angel who seeks out the merits of the Jewish people. The sweetness of the candies is the sweetness of Torah as it descends and clothes itself in a physical object.
When he grasps the outer clothing, the child grasps the archangel Michael and all the truth that is within that clothing!
An adult won't accept this, because he sees that he, and not an angel, is the one throwing the candies. When a child is older, we can explain to him that this is only a garb for something much higher. But when he is a three-year-old child just beginning his education, we tell him these things clothed in a story, and he has no problems with any of it. Nevertheless, when he grasps the outer clothing, the child grasps the archangel Michael, and the sweetness of Torah, and all the truth that is within that clothing!
Midrash For the Rest of Us
If you've been following this series, by now you should know that when you come across a fabulous story from the Midrash, you need to peel back the covers to discover what it's trying to tell you. The stories are all true stories—just not necessarily the way things were able to unfold in our physically limited realm. This reality is not the ultimate expression of truth.
But, we asked, what about those aren't capable of peeking beneath the surface? What about small children—and even simpleminded adults—who have no patience for abstractions, and take all they hear and read at face value? Are we supposed to hide these stories from them?
Historically, that just hasn't been the case. Many, if not most of these midrashim are collections from sermons of popular rabbis of past generations. To whom were they sermonizing? To whoever came and listened: men, women and children—most of them simple folk.
So too, over the last thousand years or more, these collections were read by the simple, literate Jew and retold to small children in their plain, undecoded form. They were our mother's milk, and they became part of the Jewish DNA. They pumped through our blood and inspired us to hold tight throughout all the hardships and persecution. Where intellectuals collapsed and accepted apostasy rather than lose their lives or their property, those who embraced the simple meaning of these stories without question stood firm and strong. On these stories were raised men and women who lived lives of truth.
Truth doesn't grow where falseness is planted.
Truth doesn't grow where falseness is planted. We must say that even as they are understood on their most basic level, each of these stories is absolutetruth.
But how is that so? Either fine clothes will be growing on trees when Moshiach comes, or they will not. Can we say that for the small child they will do so literally, while for the sophisticated adult they will do so only figuratively?
To return to the story of the Zohar we quoted in Part I: A beautiful woman in the palace appears to her beloved first by peeping out a small window, then by speaking to him from behind a curtain, and then through a thin veil. The thin veil isaggadah—the midrashic tales we are discussing. A person who enjoys these stories without grasping their deeper meaning, it would seem, is like someone enamored with the veil. But this can't be true. It must be that somehow in the veil itself rests the entire beauty and truth of the Torah.
The question is not on midrashic aggadah alone. The Hebrew Bible is filled with anthropomorphism—G‑d's eyes and hands, His wrath, His disappointment and His love, G‑d as king, G‑d as father—all understood by innocent and simple people exactly as stated.
When a child hears the story of Abraham arguing with G‑d over the destruction of Sodom and Gomorrah, he most certainly imagines the two standing face to face, as a man argues with a close friend. When he reads that G‑d smote Egypt with an outstretched arm, he imagines a giant arm extending down from the heavens. And he won't give up that image, no matter how much his teacher may try to explain. A hand means a hand. The child has no concept of deeper meaning or higher reality. The child is concerned with the world he sees and feels. This is the world of the child—free of abstraction, simple and concrete.
Yet Maimonides categorically ruled that one who believes that G‑d has any form whatsoever is denying His oneness, and has thereby forfeited his share in the world to come!2
No, Maimonides is not booting all the little children out of heaven.
No, Maimonides is not booting all the little children out of heaven.
He is obviously speaking of an adult who has read the classic commentaries and has the intellectual capacity to conceive of oneness and formlessness, yet nevertheless insists on a literal understanding of G‑d as a being of form. The child isn't quite there yet.3
Nevertheless, the question remains: How could the Torah—a Torah of truth—mislead the innocent reader of simple faith?
Indeed, Rabbi Abraham ben David (known as Raavad) criticized Maimonides for making this ruling.4 He himself agreed that G‑d has no form, physical or otherwise. What he could not bear is the condemnation, as he writes, of "many who were better than him [meaning Maimonides (!)] who believed such things due to their innocent reading of the text."
"Better than him," writes Rabbi Abraham. Even though they believe something about G‑d that he himself agrees is utterly false! What is so wonderful about people who cannot fathom a formless G‑d?5
To answer that question, we need to readjust our thinking about several issues: about Torah, about reality, and about human language.
The View from Higher Worlds
First, let's examine our approach to midrash a step deeper. While Maharal was composing his elucidations of midrash in Prague, Rabbi Menachem Azariah of Fano, Italy, was taking a similar approach to Torah text in general.
R. Menachem Azariah was concerned with a statement of the Talmud, that the Torah sometimes exaggerates.6 One of the examples the Talmud offers was when Moses tells how the spies described the cities of Canaan. He quotes them as saying that these are "great cities, fortified up to the heavens."7
R. Menachem Azariah writes, "Heaven forbid that the Torah should exaggerate! Everything in the Torah is truth—even the lies the characters of the Torah tell are truth. For in a Torah of truth, there is no room for inaccuracies, never mind exaggeration. And in this case the cities are truthfully fortified to the heavens, for in the higher realms the external ministering angels cannot enter the boundaries of the land."8
To R. Menachem Azariah, that itself is the meaning of exaggeration in Torah—not an inflation of the facts, but a statement of a higher truth that cannot be expressed in our physical world. Torah, however, speaks only secondarily about our physical world—and in a world higher than our own, there is certainly some very real manifestation of this truth.
Ramban (Nachmanides) had written that the Torah speaks about earthly matters and alludes to spiritual ones.9 Now, R. Menachem Azariah
The Torah speaks principally about higher matters—the earthly matters are secondary.
turned that around: The Torah speaks principally about higher matters, he wrote; it's the earthly matters that are secondary.10
Rabbi Isaiah Horowitz was the chief rabbi of Prague shortly after Maharal. His voluminous Shnei Luchot ha-Brit (known by its acronym, Shelah) was a highly popular and influential work among European Jewry in the 17th and 18th centuries. In it, he quotes R. Menachem Azariah and supports his view. But he carries the idea further, into the domain of midrash.
"Just as every verse of the Torah must be understood according to its simple sense," he writes, "so too, every midrashic story is true in its simple sense."11But what he means by "simple sense" in midrash is certainly not what we would consider it to be.
To explain himself,12 he cites the great Kabbalist Rabbi Moshe Cordovero.13
Rabbi Cordovero presented a unique understanding of anthropomorphism. Others understood biblical anthropomorphism quite plainly: when we read about G‑d's hand or ears, we understand that G‑d's hands are not real hands, but since we have no other way to describe Him, we use something of which we do have a grasp—namely, our own hands and ears. But, wrote Rabbi Cordovero, in truth the reverse is true: The real hands and ears are those of G‑d, since it is from G‑d that all things originate, as the prophet remarks,14 "Does the One who made an ear not hear; the One who formed the eye not see?"
The real hands and ears are those of G‑d. Only that His eyes and ears are verbs, rather than nouns.
It is only that G‑d's eyes and ears are verbs, rather than nouns. As he wrote, "When talking about G‑d, we are not discussing the bodily ear, but rather the function of that ear. Just as a bodily ear hears and discerns the meaning of what it hears, so the divine power receives a voice and discerns whether it is acceptable or not." But the point is, the real ear is the divine verb, not the corporeal noun. The ear on the side of your head is only a cheap imitation of the genuine McCoy.
This is a radically original way of thinking of metaphor in Torah: all that exists in our reality is nothing more than an analogy derived from the true reality to which it points. As the Rebbe, Rabbi Menachem M. Schneerson, explained this view, G‑d gave us a hand and eyes and ears so that we could understand the true hand and eyes and ears as they are above. And the same with all that we find in our world. The whole world is one big parable, a crystallized analogue of the real thing.
Rabbi Horowitz understands midrash in much the same way as Rabbi Cordovero understands anthropomorphism—the metaphors are not foreign to their subject, but actual derivations of a higher reality. "So too," he writes, "the simple meaning of any midrashic tale—its essential meaning—is as it is above. That which we generally understand as its simple meaning is actually how it comes to us having been clothed and clothed again in many layers of clothing."
As Rabbi Schneur Zalman of Liadi writes in Tanya: "The Torah descends from its place of glory, as it is G‑d's will and wisdom . . . and from there it has journeyed in a descent though hidden stages, stage after stage . . . until it has clothed itself in materials matters and things of this world . . ."
Midrash, too, is speaking principally of something above. Where above? In which world?
For this, we have recourse to a teaching of Rabbi Isaac Luria, the Ari: The peshat(simple, literal) meaning of the text belongs to our World of Action. The alluded meaning (remez) speaks in the World of Formation, a step up from this physical reality. The midrash then provides us a glimpse into how things look from the World of Creation, the deepest plane of the created reality. Beyond that, the Kabbalistic meanings belong to the World of Emanation, a world in which all is open G‑dliness.15
As it turns out, as
As we move through the various departments of Torah, we are actually traversing worlds.
we move through the various departments of Torah, we are actually traversing worlds, viewing the same idea as it manifests in the various layers of the entirety of reality, like many facets of a single diamond.
Metaphor As Clothing
All of this will become clearer if we examine this metaphor of the metaphor: clothing. Why do ideas need clothing?
An author wishes to communicate an idea, an ethic or a perspective on life. If he would spell it out in the raw, the point won't come across. He needs something that will carry his audience from their perspective to his, so that they will see that which is currently imperceptible to them. He can't pick them up and take them there, and he can't plop his mind into their brains.
But what he can do is find clothing that fits the subject and makes it presentable, that hides whatever is distracting them and brings out the highlights he wants to point out. As good clothing brings out the natural beauty of the subject, so a good parable brings out a depth otherwise ineffable. Paradoxically, both do so through concealment—concealment for the sake of revealing a deeper beauty.
Right now, for example, I am providing a metaphor for metaphor. If I just tell you what a metaphor is and its purpose, I doubt that I'll get my point across. By telling you that metaphor is like clothing, I can communicate something about it that you may not have previously realized.
Now, clothing is a foreign layer, and so too a metaphor or analogy. The analogy may be a story about a wolf in a vineyard, a traveler to distant islands, or animals on a farm—and yet its content has nothing to do with wolves, grapes, islands or farms. If the audience gets stuck in the trappings and remains in the vineyard or on the farm, it would seem that the author has completely failed. George Orwell would certainly be dismayed by the number of high-school students (and some of their teachers) who believe he wrote a cute story about pigs and horses.
That is the case with most parables. But with the parables, metaphors and anthropomorphisms of Torah, matters are different: it's impossible to grasp the clothing without also grasping whatever is clothed inside. Even if you are oblivious to those contents, you're holding them tight.
Why the difference?
Because Aesop, Jonathan Swift and George Orwell found metaphors off the shelf and dressed their ideas within them. But, as Rabbi Horowitz wrote, the metaphor of Torah grows out of the ideas themselves. Just as you can't grab a turtle's shell without grabbing the turtle, so you can't grab a Torah metaphor without grabbing the entire Torah in all its essence.
You can't grab a turtle's shell without grabbing the turtle, and you can't grab a Torah metaphor without grabbing the essential Torah.
Why is a candy sweet? Because Torah is sweet. That is the authentic, primal sweetness—and from there is derived all the sweetness in the world.
Why is it that fish can live only in the sea? Because there are souls that can live only within the sea of Torah.
Why is it that the space beyond our tiny planet goes on for so many light-years beyond? Because the material world is so infinitesimally insignificant in comparison to the transcendental worlds beyond it.
And so, when the human being tastes a candy tossed at him in the schoolroom, ponders a midrash about fish in the sea, or stares up at the sky in awe, in all those things he senses a truth far beyond.
Human Language
It turns out that when discussing metaphor and midrash, we're really talking about human language.
Language, developmental psychology has taught us, is much more than a means of communication. Language is the human gateway from the world of sensation to the world of abstraction.
When the child begins to understand language and form sentences, a transformation begins, a metamorphosis from a creature of a world of colors, textures, sounds, tastes and smells to a transcendental being that conceives objects, classes of objects and relationships between them. That's why, while we've taught animals to communicate, we've yet to teach an animal language. As Bertrand Russell succinctly put it, "A dog cannot relate his autobiography; however eloquently he may bark, he cannot tell you that his parents were honest but poor."16
Language means more than saying, "I want a banana" or "the banana is yellow." Language provides the ability to see beyond the banana and beyond the yellow, and to conceive of those as ideas, so that you can construct new ideas—and perceive ideas that you have never seen. You can understand the banana as one of a set called bananas, a subset of fruits, which are in turn a subset of food. You can build relationships in your mind between the yellow of the banana and the yellow of other objects. You can conceive of a red banana, or a yellow coconut, even though you've never seen such a thing. As the Russian social psychologist
Language empowers us to turn the universe symbolically inside out.
Alexander Luria wrote,17 with language "we can, if we will, turn the universe symbolically inside out."18
Bruno Bettelheim is best known for his classic work of child psychology, The Uses of Enchantment: The Meaning and Importance of Fairy Tales. He criticizes the "narrow-minded rationalists" who object to telling children fantasies, pointing out the value children receive from these stories in dealing with the emotions and turmoil of life. As for the unrealism, he writes that this is "an important device, because it makes obvious that the fairy tales' concern is not useful information about the external world, but the inner process taking place in an individual." In short, "The child intuitively comprehends that although these stories are unreal, they are not untrue. . ."
The Rebbe, Rabbi Menachem M. Schneerson, seems to be going beyond this. When a small child is told that the archangel Michael threw candies at him, thatis very real to him. He imagines the angel there in the room, and the candies become very precious candies. And yet it is not a lie.
Indeed, that is just the point: That which is absolute truth in the world of the child, in your world is an absurd lie. Not because your world is any closer to the truth than the child's. On the contrary, the innocence and simplicity of the child can embrace truths which the adult can only faintly apprehend from afar.
The simplicity of the child can embrace truths which the adult can only faintly apprehend from afar.
But because in the world of the child, language is not about facts, but about their meaning. The child has no problem with absurdities in the external world, because the child's world is entirely an inner world. The inner world is all that counts to the child.
This is also the point being made by the Rebbe when he points out that when a speaking person talks about a hand, his principal meaning is not the muscle, skin and bones of the hand, but the vitality of that hand. If he says he was "handed" something, he is not saying that chunk of meat gave it to him, but that the life of a living being that is invested in that hand gave something to him.
So too, the Rebbe explained, when the small child hears about G‑d's hand, what is of principal concern to him is the awesome vitality of G‑d's mighty hand. When he is told that the candy was thrown by the archangel Michael, he principally relates that to the sweetness of that candy. That abstraction is there with him immediately—because all human language is abstraction. As he grows older, the outer layers fall away, while that essential perception of awe remains.
And what could be more precious than the awe felt by a small child when imagining G‑d's mighty hand?
Yes, as the child grows older, he will have to strip away the fantasy and metaphor to find the concepts within. And it is vital that he have teachers that he respects, so that he will understand that they were not fools, that there must be something much deeper here.
Yet, as deep as he will fathom any truth, the most valuable approach will always be the awe and wonder, the simple faith and innocence which he experienced as a small child.
"When I pray, I pray with the mind of a small child."
As Rabbi Isaac ben Sheshet Perfet (1326–1408) wrote, "When I pray, I pray with the mind of a small child."19
Chaim Topol (best known for his role as Tevye inFiddler on the Roof) once had a private audience with the Rebbe. He described one of his proposed television productions, a series of Bible stories for children.
The Rebbe told him that since he is doing this already, he would not discourage him. But if he had asked to begin with, he would not have recommended it.
Why?
Let us take the story of Abraham arguing with G‑d over the fate of Sodom and Gomorrah, said the Rebbe. Imagine for a moment how the scene appears in the mind of a small child. The child sees G‑d standing there before Abraham as they discuss the case at hand, face to face. In that, he sees the greatness of Abraham and his closeness to G‑d, in a way no adult possibly could. And in a way that a television program must not portray.
As the child grows older, he understands that G‑d is not a person with a body. Those trappings fall away. But the perception of closeness to G‑d and the greatness of Abraham—that stays with him. And because he learned it as a child, it is far more real than anything an adult could be taught.20
Midrash, Torah and Reality
In our brief exploration here, we've come not only to a new way of understanding what midrash is all about, but a new approach to some of our most basic building blocks: What is language? What is Torah? And what is reality?
Some are stuck with a very pedestrian view of the Talmud and Midrash as nothing more than a repository of teachings from various teachers—teachers they imagine to be much like themselves, prone to exaggeration for the sake of making a point. Such a view is sorely insufficient at explaining Jewish practice and belief. Maharal of Prague, Rabbi Menachem Azariah, Rabbi Isaiah Horowitz, et al take a thoroughly different perspective, which extends from their concept of reality in general.
As Ramban lays out for us in his introduction to the Book of Genesis, Torah is not about reality; Torah creates reality. Things first exist in Torah and then emerge into the created world.
The world is the background to G‑d's story, and all that exists emerges from His telling of it.
The world is the background to G‑d's story, and all that exists emerges from His telling of it. It's just that His voice reaches us muffled and distorted. But Torah is the direct communication between the Director and His people. Torah is the one channel through which His voice comes to us as a clear signal—albeit encoded in "materials matters and things of this world."
Without this perspective, the uncompromising insistence of these scholars on the reality of aggadah is perplexing. What is so terrible if a Torah sage might tell a little scrap of fiction to make a point? Isn't there value to poetry and fiction even if it has no substance even in some deeper plane of reality?
But once we understand that the words of the Torah sages are also Torah, that they too are clear channels through which the divine speaks to us, then everything changes. As Ramban says about the Book of Genesis, so the same could be said of midrash: If it was not a reality before the sage said it, it emerged into such at that point.
If the world is G‑d's palace, then Torah is the window through which the Master of the Palace peeks out at us. It's left up to us to get the hint. And then, to go running after it.
---
Now that we know what Midrash is and what it isn't, we really should apply all of this to a model case, one where we can determine what is to be taken as anecdote, what is to be taken figuratively, and how it could be true for each person on his or her own level.
One final installment in the series, coming up.
FOOTNOTES
1.
A Jewish schoolroom.
2.
Mishneh Torah, Hilchot Teshuvah 3:7.
3.
See Sefer ha-Ikkarim, Maamar 1, ch. 2, near the end. See also Torah Sheleimah, vol. 16, Miluim 36.
4.
Mishneh Torah ad loc. See also Kesef Mishneh ad loc.
5.
On the following, see Likkutei Sichot, vol. 15, pp. 79–80; Torat Menachem 5743, Nasso, sec. 22; Sefer ha-Sichot 5752, vol. 1, pp. 126–127; and talks of 5734 and 5739 referenced above.
6.
Talmud, Chullin 90b and Tamid 29a.
7.
Deuteronomy 1:28.
8.
Rabbi Menachem Azariah of Fano, Asarah Maamarot, Maamar Chikur Din, part 3, chapter 22 (paraphrased).
9.
Nachmanides, introduction to his commentary on Genesis.
10.
Asarah Maamarot ad loc. See Likkutei Sichot, vol. 23, pp. 37ff and the footnotes there. There is not necessarily a dispute between the two views.
11.
Shnei Luchot ha-Brit, Torah shebi-Chtav, near the end of Parshat Va'eira; ibid., Torah she-Baal Peh.
12.
Ibid., Toldot Adam, Bayit Acharon 12.
13.
Rabbi Moshe Cordovero, Pardes Rimonim, Shaar Erchei ha-Kinuyim, ch. 1.
14.
Psalms 94:9.
15.
Shaar ha-Gilgulim, end of hakdamah 17; Eitz Chaim (cited in the opening ofNegid Mitzvah and in Nehar Shalom, end of Hakdamat Rechovot ha-Nahar);Mishnat Chassidim, Mesechet Chiyuv ha-Neshamot, ch. 1, mishnah 2; et al.
16.
Bertrand Russell, Human Knowledge: Its Scope and Limits (1948), pt. 2, ch. 1.
17.
A. R. Luria and F. I. Yudovich, Speech and the Development of Mental Processes in the Child (London: Staples Press, 1968).
18.
For a fascinating discussion of the transformation effected by the acquisition of language and a history of the deaf learning to speak, see Oliver Sacks, Seeing Voices, ch. 2.
19.
Responsa of Rabbi Isaac ben Sheshet Perfet, 157; cited and explained in Sefer ha-Sichot 5752, vol. 1, pp. 126–127.
20.
Based on an interview by Jewish Educational Media (JEM).
WEEKLY STORY: The Lawsuit
| | |
| --- | --- |
| The Lawsuit | Shevat 21, 5774 · January 22, 2014 |
| | |
One Friday afternoon a man knocked on the door of Rabbi Yizchak Aizik, rabbi of Vitebsk. "Rabbi, I have a din Torah (a matter of litigation)," he said. "I request that you hear my case and hand down a ruling."
"The truth is," said the rabbi, "that I'm quite busy now with preparations for Shabbat. Perhaps you and your litigant can come after Shabbat, and I'll hear you both out."
"I'm a melamed (teacher)," said the man, "who teaches children from morning to night. The only time I'm free is on Friday afternoons."
"Very well," said Rabbi Yizchak Aizik, "I'll hear your case now. But we must summon your litigant. It is forbidden for me to hear your arguments without his being present."
"He is present," said the man. "My din Torah is with G‑d."
"Okay," said Rabbi Yizchak Aizik, after a long pause. "Come into the beit din1and I'll hear your case."
Said the melamed: "G‑d has blessed me with a daughter, who has now reached marriageable age. But I have not a kopek in my pocket—no money for clothes or wedding expenses, much less a dowry. My claim is that G‑d is legally obligated to provide for my daughter's wedding."
"What is your basis for such a claim?" asked Rabbi Yitzchak Aizik.
"The Torah states, 'There are three partners to a person: his father, mother and G‑d.'2 Two of the partners are paupers, but the third partner is, by His own attestation, quite wealthy: does He not declare, 'Mine is the silver, Mine is the gold'3? It is therefore the duty of the rich partner to assume the expenditures of our joint endeavor."
The rabbi retreated to his study to check the relevant sources and ponder the case. After a while, he emerged with his verdict. "The melamed is in the right," he declared. "The Almighty is duty-bound, by Torah law, to provide for the young woman's marriage."
When the melamed neared home, he saw a luxurious coach pulling away from his dilapidated hut. "You won't believe what just happened," said his wife, the moment he came through the door. "Some nobleman was here with his wife. The lady has it in her mind that someone has given her the evil eye, and heard that themelamed's wife knows the proper charms to ward it off. I did as she asked, and when the nobleman asked me how much he should pay me, I named the sum we need for the dowry and wedding expenses. Without a word, the man put the money on the table and left."
FOOTNOTES
1.
The room set aside for conducting din Torahs; usually the rabbi's study, or an anteroom in the synagogue.
2.
Talmud, Kiddushin 30b.
3.
Haggai 2:8.
By Yanki Tauber    More articles…  |   

Illustration: Detail from a painting by Chassidic artist Hendel Lieberman.
A Visit with the Rebbetzin–1987
Shevat 21, 5774 · January 22, 2014
| | |
| --- | --- |
| By Yehoshua B. Gordon | |

New psychology on the human condition

By Manis Friedman

 Watch

 (54:33)

Talmudic Principles on Privacy Rights, Lesson 2

By Binyomin Bitton

 Watch

 (1:01:34)

By Danièle Gorlin Lassner

 Watch

 (3:32)

By Rabbi Sholom B. Lipskar

 Watch

 (46:02)

Parsha Mishpatim

By Moishe New

 Watch

 (40:00)

By Elimelech Silberberg

 Watch

 (46:54)

Aaron L. Raskin

 Watch

 (21:18)
How Shabbat is like a snowstorm
---
How Shabbat is like a snowstormPosted: 22 Jan 2014 08:04 AM PST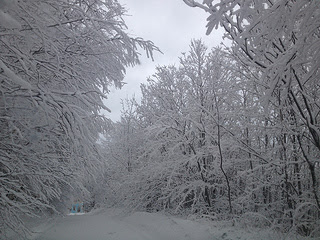 This morning I met again with my usual cohort of Jewish clergy who study sacred texts together each week in the coffee shop. This week, one of our conversations about Heschel's Heavenly Torah went in a direction I didn't expect. We were talking about a passage which contrasts two different ways of approaching Shabbat. In one paradigm (which Heschel links with Rabbi Akiva's school), Shabbat is envisioned as the bride of Israel, our holy mate with whom we experience a supernal connection. In the other (which Heschel connects to Rabbi Ishmael and his disciples), Shabbat is compared to a wolf who causes disturbance both before and after his arrival. The Akivan image of Shabbat as our bride was familiar to all of us, but when it came to the Ishmaelian simile, we kind of scratched our heads: Shabbat, a wolf? What an odd comparison!
And then my friend and colleague Rabbi David Weiner shifted the metaphor in a way that made it clear. Shabbat, he said, is like a winter storm.
Before a storm, we scurry around procuring things we'll need — batteries, flashlights, water, food, what-have-you. We're consumed with anticipation. We batten down the hatches and get ready. And then the storm arrives, and suddenly there's nothing we can do. We stay home. We relax. We have family time. Maybe we play in the snow with our kids. Maybe we read books. Maybe we sit by the fire. Maybe we make time to daven or learn some Torah. All of our usual making and doing and planning is suspended during the time-out-of-time which is the duration of the storm. And then the storm ends, and afterwards we scurry around again, shoveling our walkways, digging out our cars, preparing to dive back into ordinary life.
Just so, Shabbat. Before Shabbat, we scurry around getting everything ready: the challah, the candles, the juice or wine, the festive meal. All of the weekday and workday to-do items have to be completed before sundown on Friday, because once the sun goes down, we enter into holy time. We stop making and doing and focus instead on just be-ing. We have family time. Maybe we play in the snow with our kids, read books, sit by the fire. Ideally, of course, we daven and learn some Torah — in community, if circumstances permit. Shabbat, like the snowstorm, gives us permission to set aside the to-do list and to just be for a while. And then Shabbat ends and we scurry around again, thinking about work again, preparing to dive back into ordinary life.
Both a snowstorm and Shabbat offer a break from ordinary workday realities. A time to cease the mechanisms of production and to relax, secure in the knowledge that there's nothing we're supposed to be doing, so we can just be for a change. Of course, snowstorms come and go according to weather patterns most of us don't understand; Shabbat comes every seventh day without fail, if we are awake and alert enough to notice and experience her visit. (Also snowstorms can be dangerous, which is where the comparison breaks down a bit — I can't really think of any way that Shabbat might pose a danger to anyone.)
It was hard for me to understand Shabbat being like the wolf who causes a stir both before and after his arrival, but Shabbat being like the winter snowstorm which forces us to slow down, stop working, enjoy family time — that's a metaphor which immediately resonates for me.
For all who are experiencing major winter weather this week, may your snowbound time be safe and comfortable and as restorative as a midweek dip into Shabbat. And for all of us, no matter where we are, may the coming Shabbat bring us the relaxation, surrender, and whimsy which at our best we're capable of finding when the world around us slows down because of snow.
NEWS: Yeshiva University Program to Highlight 'The Rebbe and the Rav'
Shevat 21, 5774 · January 22, 2014
| | |
| --- | --- |
| By Menachem Posner | |

Post Comment

  |  

Read Story

She served as a Jewish educational leader and mentor in Pittsburgh for decades

Post Comment

  |  

Read Story

Just off the plane, a group of 200 with Prime Minister Harper learns about Colel Chabad

Post Comment

  |  

Read Story

As another Florida area grows Jewishly, a Chabad couple helps build for the future

Post Comment

  |  

Read Story

Chabad contingent part of delegation from Canadian Jewish community

Post Comment

  |  

Read Story

Recalling a 'woman of kindness and knowledge,' whose legacy lives on through the students

Post Comment

  |  

Read Story

Rabbi and his wife aspire to rejuvenate an area once home to a significant Jewish population

Post Comment

  |  

Read Story

In the Media
Conejo Jewish Academy Begins Fall Adult Classes
Agoura Hills Acorn – CAChabad to Host Jewish Identity Course, Discussions
Hillsborough, NJ PatchChabad of The Woodlands Celebrates New Torah
Your Houston News – The Woodlands, TX.Berlin Chabad to Display Newly Discovered Nuremberg Trials Evidence
JTA

A Rite of Passage Taken 75 Years Late
Queens Chronicle

Fire Damages Historic Synagogue
Jewish Week

Rummage Sale at Chabad Fox Chapel to Help Families Living With ALS
Pittsburgh Tribune
ESSAY: Mixes and Mergers
| | |
| --- | --- |
| Mixes and Mergers | Shevat 21, 5774 · January 22, 2014 |
| | |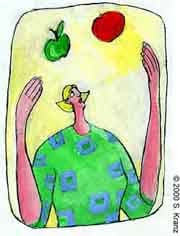 Do not cook a kid in its mother's milk.
Exodus 23:19
Meat stems from the divine attribute of justice, milk from the attribute of mercy.
Shaloh
In the future world of Moshiach, the prohibition against mixing meat with milk will be annulled.
Rabbeinu Bechayei
The world our five senses experience is a diverse and multifaceted one. We distinguish between matter and spirit, light and darkness, animal and inanimate, male and female; we categorize plants and animals by species, and grade minerals by dollar value per ounce. But how real are these distinctions? How deep runs the difference between gold and copper, between an apple and an orange, or an ox and a donkey?
For we also sense a unity to the universe. The deeper we probe creation's secrets, the more we uncover the oneness beneath the diversity. The incalculable number of objects that populate our world are shown to be composites of but several elementary building blocks of matter; the diverse forces that hold them together and drive them apart are revealed as mutations of a few fundamental laws. Ultimately, we believe, science will discover the single formula that describes the whole of the physical existence. This underlying oneness to the universe complements our spiritual perception of reality: that every existent entity and force is but an expression of the singular truth of G‑d, who created them all toward a single, unified purpose.
On the other hand, we recognize the validity of the categorizations that define our world. Man is a moral creature (indeed, the only moral creature) because of his capacity to recognize the inviolable borders that differentiate self from fellow, man from beast, the sacred from the profane, the permissible from the forbidden. We recognize that these boundaries are intrinsic to G‑d's creation, and that without them life would be devoid of order, dignity, meaning or utility.
Indeed, the plurality of our world is an integral part of the Creator's design for existence. In the six days of creation, we find G‑d categorizing species and setting the boundaries between light and darkness, matter and spirit, and land and sea. Indeed, the divine name that connotes G‑d's involvement in creation,Elokim, is plural in form, to emphasize G‑d's particular involvement with the details and distinctions that comprise His creation.
Thus, the Torah, G‑d's communicated instruction to humanity, not only "separates between the impure and the pure," defining the permissible and the forbidden, but also forbids the intermixing of species and categories within the realm of the permissible itself. Torah specifies those animals whose meat and milk the Jew may eat, and those species whose meat and milk are forbidden; but it also prohibits milk and meat that have been cooked together, even when each on its own is permissible. Likewise, there are the kilayim (hybridizing) laws that prohibit the wearing of a garment that combines wool and linen, the crossbreeding of different animal species, and the grafting or sowing together of different plant species. In the words of Nachmanides, "G‑d created the species of His world . . . commanding that they emerge 'each to its kind' . . . So, one who crossbreeds two species corrupts the workings of creation . . ."
Three Categories
There are exceptions, however. Despite the prohibition to mix wool and linen in the making of a garment, the Torah specifically instructs to spin just such a mixture to create several of the priestly garments worn by the kohanim when serving in the Beit HaMikdash (Holy Temple). Also, immediately following the injunction "Do not wear shaatnez—wool and linen together," the Torah commands us to "make fringes on the four corners of your garment"; the Torah is telling us, explains the Talmud, that it is permissible to mix wool and linen to observe the mitzvah of tzitzit.
But license to mix two species to perform a mitzvah is granted only in the case ofshaatnez, the mixing of wool and linen. Regarding the other kilayim prohibitions, we find no such exceptions made. Indeed, in the case of meat and milk, the Torah specifically instructs that the two cannot be combined even for the purpose of serving G‑d. In Exodus 23:19 we read: "The first ripenings of your land you shall bring to the house of the L‑rd your G‑d; do not cook a kid in its mother's milk." Why are these two seemingly unconnected laws stated in the same verse? Explains the Midrash: the Torah wishes to clarify that it is forbidden to mix meat and milk also in the cooking of the kodashim, the holy meat of the offerings brought to G‑d in the Beit HaMikdash.
Upon closer examination, what we have here are three categories of forbidden mixtures:
The mixing of wool and linen, which is forbidden in the manufacture of cloth for mundane, everyday purposes. But it is permitted, in the cases of tzitzit and the priestly garments, for the sake of serving the Almighty.
The cooking of meat with milk, which the Torah specifically prohibits also for purely holy purposes.
The unequivocal prohibition of crossbreeding of plants and animals. Here, the Torah doesn't even find it necessary to reiterate that it is also forbidden to crossbreed for the sake of a mitzvah, assuming that we will understand the prohibition as applying to mundane and holy endeavors alike.
A Piecemeal Peace
The stated aim of Torah is to "make peace in the world." To make peace is to unify and integrate; to bring divergent elements, individuals and peoples into harmonious concert. Thus the prophet Zephaniah describes the era of Moshiach, the realization of Torah's blueprint for life on earth: "Then I shall convert all the nations to a purer language, that they all call on the name of G‑d to serve Him with one consent." Today, humanity and nature are fragmented and strife-ridden, as each of their multifarious components seeks fulfillment and realization via different and conflicting avenues. The Torah comes to impart a unanimity of purpose to them all, to unite them in the common goal of serving their Creator.
How are we to reconcile this with the boundary-enforcing role of the Torah described above? Did we not say that Torah comes to differentiate and distinguish, to preserve the demarcations of G‑d's creation?
In truth, however, there is no contradiction. Peace is not about the blurring of borders and the obliteration of identities. Peace does not dictate that nations and individuals disavow their uniqueness to fuse to a seamless whole. On the contrary, such "peace" is always shallow and artificial, as it runs contrary to its participants' nature and essence, and ultimately disintegrates into chaos and anarchy. True peace is a state in which diverse entities join forces towards a common goal, each contributing its distinct qualities to the achievement of their harmonious endeavor.
Therein lies is the deeper significance of the three categories of "intermixing" defined by the Torah.
Crossbreeding different species is always a negative thing, even when the objective is a mitzvah, the ultimately unifying act of serving the Almighty. Crossbreeding creates a new, hybrid creature that is neither one nor the other of its progenitors, a creature in whom the differences between two species are eradicated. A defining boundary of creation has been diffused, causing a breakdown, rather than a consolidation, in the universal development of peace.
On the other hand, the combining of wool and linen in the making of a garment violates the integrity of neither ingredient. The wool remains wool, and the linen remains linen. One can always unravel the cloth and re-separate the fibers. What has happened is that two elements of creation, each preserving (and employing) its characteristics and qualities, have combined to create a thing of beauty and utility.
Nevertheless, such a combination, when effected for mundane and self-serving purposes, is negative and destructive. Certain elements (such as wool and linen) embody spiritually diverse forces—forces that inevitably clash rather than integrate. According to the Kabbalists, wool embodies chessed (benevolence), and linen, gevurah (severity, restraint). The Torah has therefore forbidden their union. Only when they come together in the ultimate realization of their purpose—to serve their Creator—do these forces converge in harmony rather than in conflict.
A third category, one that lies between the aforementioned two, is the mixing, by cooking, of meat and milk. Here, the corruption of distinction is not as far-reaching as in the case of crossbreeding, where the quintessence of two species (i.e., their reproductive powers) have fused: only the physical properties (taste, aroma, color, etc.) of the meat and milk have blended, while their essential substances remain unaffected. One might therefore think to compare this forbidden dish to a garment spun of wool and linen. The Torah must therefore specify that no, the cooking of meat with milk is a more severe violation of creation's boundaries than is shaatnez. In cooking, the meat becomes saturated with milk, and vice versa, to the point that are no longer physically distinguishable from each other. Cooked to an inseparable mass, this "hybrid" cannot represent a realization of true peace, and is therefore unredeemable even in the utterly harmonious environment of "the house of G‑d."
Future Sight
Citing Kabbalistic sources, Rabbeinu Bechayei (Rabbi Bechayei ben Asher, 1265?–1340?) writes that in the future perfect age of Moshiach, the prohibition against mixing meat and milk will be annulled.
The world of Moshiach is a world in which "your Master will no longer be shrouded; your eyes will behold your Master." A world in which the materiality of our existence will no longer cloak and conceal the divine essence of reality.
The combining of milk and meat will be permissible, because two things will change. First, life will no longer consist of "mundane" and "holy" domains. In a world suffused with the immanence and awareness of G‑d, our every deed and endeavor will be a holy act, an act that is in utter harmony with our, and every creature's, raison d'être.
Secondly, our perception of reality will be deeper and truer than it is today. In the surface reality we now inhabit, meat and milk that have been cooked together have become, to all intents and purposes, a single object; we cannot access the two differing forces that have been combined. It is therefore kilayim, a destruction of nature's boundaries. But seen in a more quintessential light, the meat and milk remain two entities, however thoroughly their physical matter has been integrated; ultimately they resemble the combined wool and linen of shaatnez, rather than the hybrid reality of animal and plant kilayim. In the reality of Moshiach, such an integration would not compromise each element's uniqueness. In a reality where the spiritual essence of every thing is real and tangible, meat and milk will represent a vehicle for true harmony, in which variant elements of G‑d's creation unite to serve Him.
Annual Jewish Cinema Mississippi film festival set for weekend
Jackson Clarion Ledger
Jewish life and culture will be displayed on the big screen this weekend for the annualJewish Cinema Mississippi film festival. A family drama, a Best Foreign Film 2012 nominee, a modern day mystery and a musical documentary round out this year's …
See all stories on this topic »
Israeli sextet revives Rossi
The Jewish Journal of Greater L.A.
"On one side, in a secular way, he composed instrumental music and madrigals just like his colleagues, but he also has this Hebrew Jewish side, which makes for a very special thing in the Jewish community." Audiences unfamiliar with the composer can …
See all stories on this topic »
'Schizophonia' on tap for culture festival in Westport
Westport-News
Schizophonia, a musical project from guitarist Yoshi Fruchter, will be presented Saturday, Jan 25, as part of the Westport Radical Jewish Culture Festival at the Conservative Synagogue of Westport. The free concert, at 9:30 p.m., is sponsored by the…
See all stories on this topic »
You can't take it with you?
The Jewish Journal of Greater L.A.
"It has a Jewish flavor to it; you'll see. That's what we found out in New York. A lot of stuff I learned from my grandmother. There's a song called 'Looking Back,' when one of the characters discovers her granddaughter is getting married. It's got …
See all stories on this topic »
Corrie Siegel: L.A. Jewish art on location
The Jewish Journal of Greater L.A.
But Siegel's gold star insignia is a magen David, and the approximately 12 artworks on display inside the truck stem from her two years as a recipient of the Six Points Fellowship for Emerging Jewish Artists, a program of the Foundation for Jewish Culture.
See all stories on this topic »
Breakthrough Jew – Shane Feldman
Shalom Life
Hot, hip, and heady, the next wave of Jewish artists and influencers has already arrived. This is Breakthrough Jew, your weekly showcase of those on the verge of discovery and ready to be a regular figure in pop culture; setting trends, redefining …
See all stories on this topic »
Main Exhibit at Polish Jewish History Museum Set for Fall Opening
Jewish Daily Forward
After cost overruns delayed the official opening, the core exhibition of the Museum of the History of Polish Jews will open in October. The announcement of the Oct. 24 opening was made Wednesday by Polish Deputy Minister of Culture and National …
See all stories on this topic »
Owner of Jewish deli finds anti-Semitic notes on front door
KOB.com
The Nosh Deli on Amherst in Nob Hill serves Jewish food, celebrates Jewish culture, and now is the target of an anti-Semitic attack. "I haven't heard that word in a long time," said Alisa Turtletaub. "Theres a lot of darkness out there. There's a lot …
See all stories on this topic »
Is America Becoming Europe?
The Jewish Press
They both have reached any potential they had and now at the full spectrum of that culture is decay like all cultures before the present one. They often criticize Jewish culture –which has outlasted all of them being relatively consistent. The real …
See all stories on this topic »
Weekly Schmooze: ScarJo is strong and silent against BDS
Jerusalem Post
Jewish culture news worldwide: Joan Rivers' top 10 reasons to love Israel; "Seinfeld" reunion for the Super Bowl; Listen up, Philip – Roth? Drakes 3rd Bar Mitzva; Lena strikes a pose. The Super Bowl is less than two weeks away, which means that Super …
See all stories on this topic »
Phoebe North's Starglass
---
Phoebe North's StarglassPosted: 23 Jan 2014 04:00 AM PST
I posted last week about Helene Wecker's The Golem and the Jinni, which I had the opportunity to finish on my way home from the OHALAH conference of Jewish Renewal clergy.
The other book I read on my way home was Phoebe North's YA novelStarglass. It's about a girl named Terra growing up on a spaceship which has been traveling for 500 years toward a new home, a planet the would-be colonists call Zehava, a name which means something like "Golden." (If that puts you in mind of historical Jewish yearning for Yerushalayim shel zahav, Jerusalem, city of gold, you're not far off the mark.)
The premise — ship full of travelers who departed Earth in crisis and are seeking a new home — is one I've seen before, and probably you have too. (I think especially of Molly Gloss's gorgeous The Dazzle of Day, one of my favorite examples of that trope.) Part of what makesStarglass unique is how Judaism is woven into the fabric of shipboard life. Well: a kind of Judaism. A Judaism which has evolved in complicated ways over the 500+ years since the asteroid wiped out life on Earth and these colonists set out on their long journey.
The worldbuilding is terrific. (There's a whole page on the author's website dedicated to explaining the world, the ship's architecture, and so on — but you don't need to read any of that before you dive into the novel; it's just fun stuff to explore once the pleasure of the novel is over.) North trusts us to follow her narration and to understand Terra's world by watching her grow up in it. North doesn't overexplain, and as a result, I as a reader got all kinds of happy little glimmers of recognition as I figured things out.
As the book unfolds, it becomes clear that this isn't just an ordinary coming-of-age story — not even an ordinary coming-of-age story in space. This is a book about history, totalitarianism, politics, liberty, the importance of fighting for what you believe in. And, of course, also about choice and romance and growing up and parenthood and childhood and all of that good jazz.
For me, the glimpses of how Judaism has been both preserved and mutated are the most fascinating part. The passengers' lingo is peppered with Yiddish and Hebrew words, most of which retain the meanings I know — but some have shifted. For instance: bar mitzvah, in this book, refers to the coming-of-age ceremony whereby a shipboard boy gets his vasectomy so that accidental pregnancies won't disrupt the delicate ecosystem of shipboard life. (Babies are grown in uterine replicators anyway.) All kinds of substantive Jewish ideas and concepts have been subtly refigured here:mitzvah, tikkun olam… It's both beautiful and chilling to see how Jewish language and practice has shifted in this fictional universe.
There's an excerpt online at Tor.com — take a peek and see if this book might be your cup of tea, as it was mine. My only real quibble was where it ended; I felt as though we were on the cusp of a whole new adventure, and while it was a reasonable ending-point for the novel, I still wanted more. Then I found out there's a second book coming out next summer, Starbreak. Now I can't wait for July when I get to find out what happens to Terra next.

by Jeff Jacoby

We are blessed by an amazing community.

---

by Emuna Braverman

Sometimes the best advice is to do nothing.

---

by Rabbi Yaakov Salomon

Is it okay to spend loads of money on a private affair?

---

by Leah Schapira and Victoria Dwek

Kids cooking made easy.

---

by Rabbi Lord Jonathan Sacks

God is in the details.

---

by Rabbi Noah Weinberg

We make snap decisions or may mull over decisions for too long. Become skilled at a happy medium of decision-making.

---

by Dr. David Lieberman

Being good versus looking good.

---

Editor's Pick:

by Rabbi Shraga Simmons

Tefillin: Everything you need to know about those powerful black boxes, placed on the head and arm.
Sasha Abramsky: Still fighting the war on poverty
The Jewish Journal of Greater L.A.
But I think if you look at Jewish ethics over the centuries, you see a tremendous emphasis on poverty. You see a tremendous emphasis not just on charity, which is a starting point, but on social justice and on exploring some of the consequences of …
See all stories on this topic »
Jackson festival showcases Jewish cinema
Hattiesburg American
Jewish life and culture will be displayed on the big screen this weekend for the annualJewish Cinema Mississippi film festival. A family drama, a Best Foreign Film 2012 nominee, a modern day mystery and a musical documentary round out this year's …
See all stories on this topic »
Israeli sextet revives Rossi
The Jewish Journal of Greater L.A.
"On one side, in a secular way, he composed instrumental music and madrigals just like his colleagues, but he also has this Hebrew Jewish side, which makes for a very special thing in the Jewish community." Audiences unfamiliar with the composer can …
See all stories on this topic »
A Table for Two Cultures
Georgetown University The Hoya
The Jewish Student Association and Latin American Student Association are two prominent cultural organizations known for programming that enriches the diversity of Georgetown. Yet, for such large student organizations, they have not really interacted …
See all stories on this topic »
'Schizophonia' on tap for culture festival in Westport
Westport-News
Schizophonia, a musical project from guitarist Yoshi Fruchter, will be presented Saturday, Jan 25, as part of the Westport Radical Jewish Culture Festival at the Conservative Synagogue of Westport. The free concert, at 9:30 p.m., is sponsored by the…
See all stories on this topic »
You can't take it with you?
The Jewish Journal of Greater L.A.
"It has a Jewish flavor to it; you'll see. That's what we found out in New York. A lot of stuff I learned from my grandmother. There's a song called 'Looking Back,' when one of the characters discovers her granddaughter is getting married. It's got …
See all stories on this topic »
Corrie Siegel: L.A. Jewish art on location
The Jewish Journal of Greater L.A.
But Siegel's gold star insignia is a magen David, and the approximately 12 artworks on display inside the truck stem from her two years as a recipient of the Six Points Fellowship for Emerging Jewish Artists, a program of the Foundation for Jewish Culture.
See all stories on this topic »
Breakthrough Jew – Shane Feldman
Shalom Life
Hot, hip, and heady, the next wave of Jewish artists and influencers has already arrived. This is Breakthrough Jew, your weekly showcase of those on the verge of discovery and ready to be a regular figure in pop culture; setting trends, redefining …
See all stories on this topic »
Main Exhibit at Polish Jewish History Museum Set for Fall Opening
Jewish Daily Forward
After cost overruns delayed the official opening, the core exhibition of the Museum of the History of Polish Jews will open in October. The announcement of the Oct. 24 opening was made Wednesday by Polish Deputy Minister of Culture and National …
See all stories on this topic »
Weekly Schmooze: ScarJo is strong and silent against BDS
Jerusalem Post
Jewish culture news worldwide: Joan Rivers' top 10 reasons to love Israel; "Seinfeld" reunion for the Super Bowl; Listen up, Philip – Roth? Drakes 3rd Bar Mitzva; Lena strikes a pose. The Super Bowl is less than two weeks away, which means that Super …
See all stories on this topic »